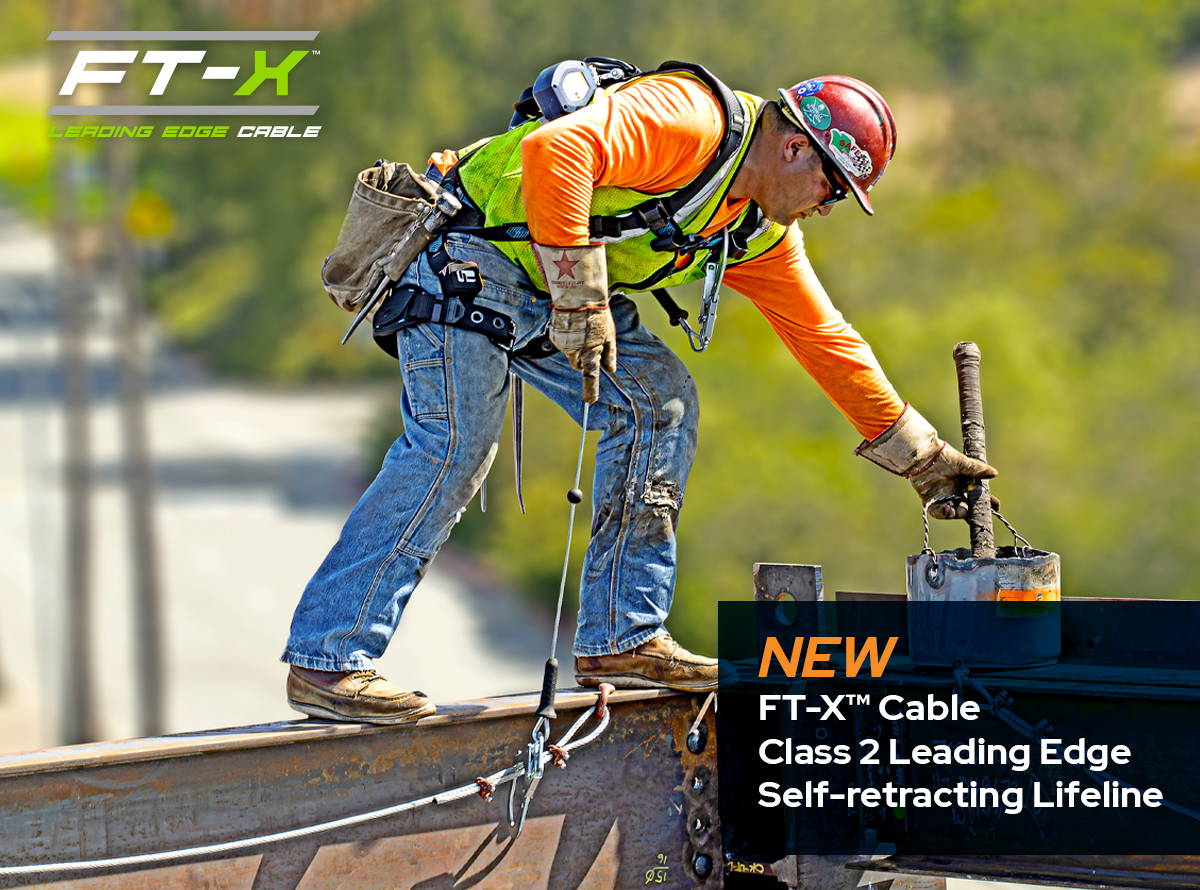 Los Angeles, California
FallTech designs, engineers, tests, and manufactures ANSI compliant personal self-retracting lifelines that are both lightweight and comfortable to wear. The patent-pending 8' FT-XTM Cable Class 2 Leading Edge Self Retracting Lifeline achieves this plus more while achieving ANSI Z359.14-2021 Class 2 compliance.
The ANSI Z359.14 self-retracting device standard will be updated February 1st, 2023. With the updated standard, Class 2 devices can be anchored above, at, or below dorsal D-ring. This includes leading edge applications.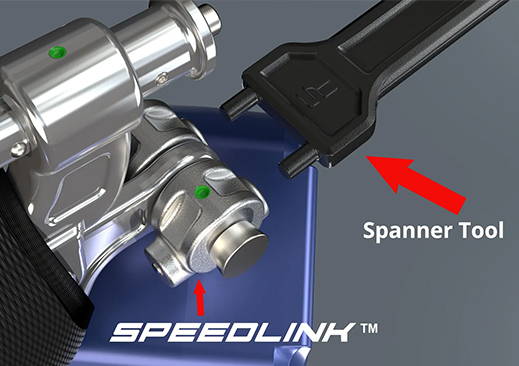 SpeedLink™, an industry first innovation from FallTech, permits in-field replacement of twin retractables. With SpeedLink™ it is quick and easy to replace a retractable that does not pass inspection before us. In just a few moments the FT-X TM Cable is back on the job. The SpeedLink tool is free of charge and can be ordered from the FallTech website by end users who have purchased the FT-XTM Cable from FallTech distributors. Click here.
When working at height with the 8' FT-XTM Cable Class 2 Leading Edge SRL you can concentrate on your work without distractions from your SRL-P. In addition, you will have the assurance that you made an excellent financial decision, too.
The 8' FT-X™ Cable is available in single and twin configurations: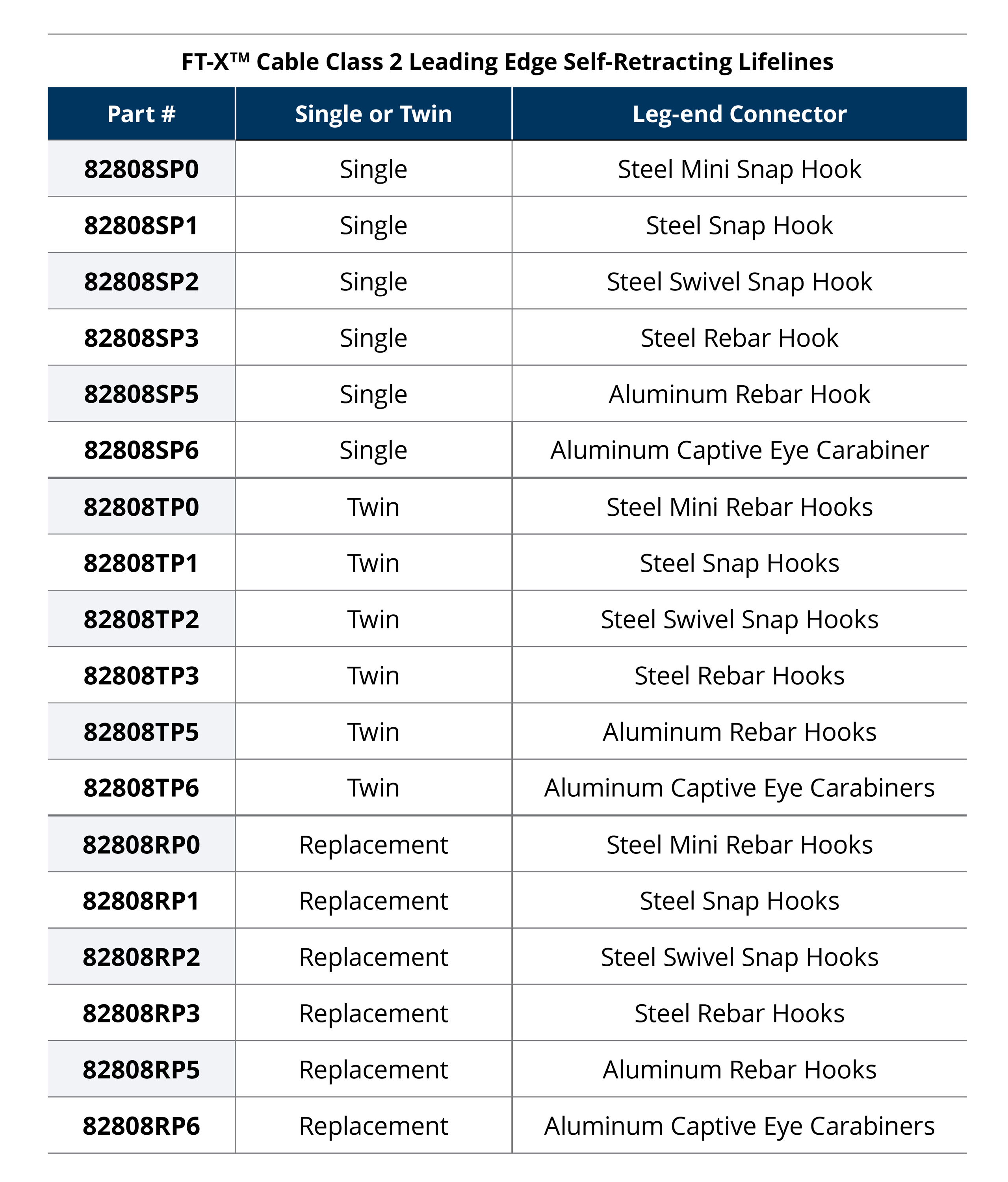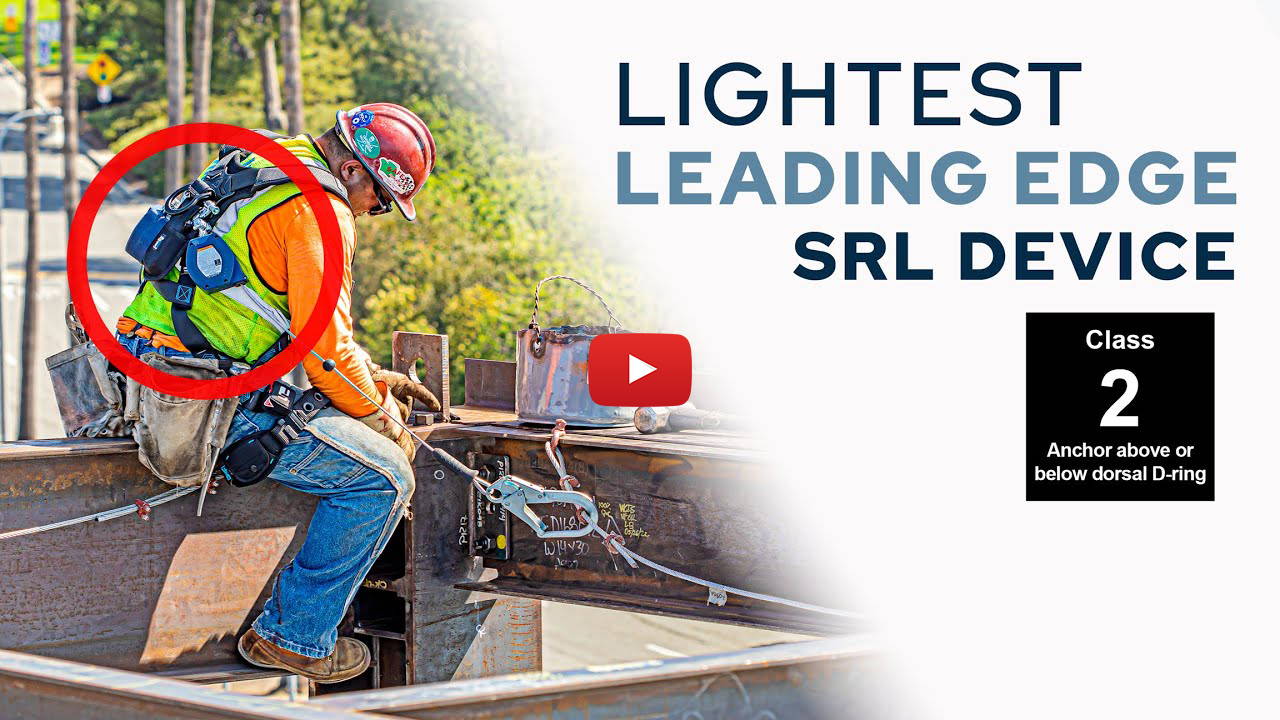 ---
Since 1991, FallTech fuses fall protection safety with technology into state-of-the-art fall protection products. Our in-house ISO:17025 accredited test lab ensures that FallTech products meet or exceed ANSI standards and OSHA regulations. We are committed to our products performing in the most demanding field conditions, combined with reliable performance, design, value, and outstanding service.

We know you work hard, and we are here to support you. Whether you need your job site outfitted with fall protection gear or training, our experts make it easy and help you find the right solution. Standards change. Regulation's shift, but our commitment to your safety is rock solid.