CLIMBING TOWARD SAFETY
Along with the risk of falling from the tower they're climbing, workers may also be exposed to electrical hazards, weather conditions, and more. Using a system that protects against any dangers that could end in a fall is essential to workplace safety.

YOU DON'T HAVE TO HANDLE FALL PROTECTION ALONE
When you need to build a fall protection plan that won't fail, the experts at FallTech are on-hand to help you make the right decisions.
Get access to a FallTech fall protection consult by filling out the form below. You can get the support you need to build a compliant and effective safety program. These value-add services are just one part of the many ways we work to give you confidence in your fall mitigation and protection.
During your consultation, you may get help with:
Specific jobsite applications

Product recommendations

Fall clearance calculations

Training opportunities

And any other fall protection concerns
We're here to make your job easier, from answering questions to visiting your jobsite to give real-world advice. Our experts love a challenge; nothing is too hard for us to help with. Complete this form to initiate a consultation request with your local FallTech representative.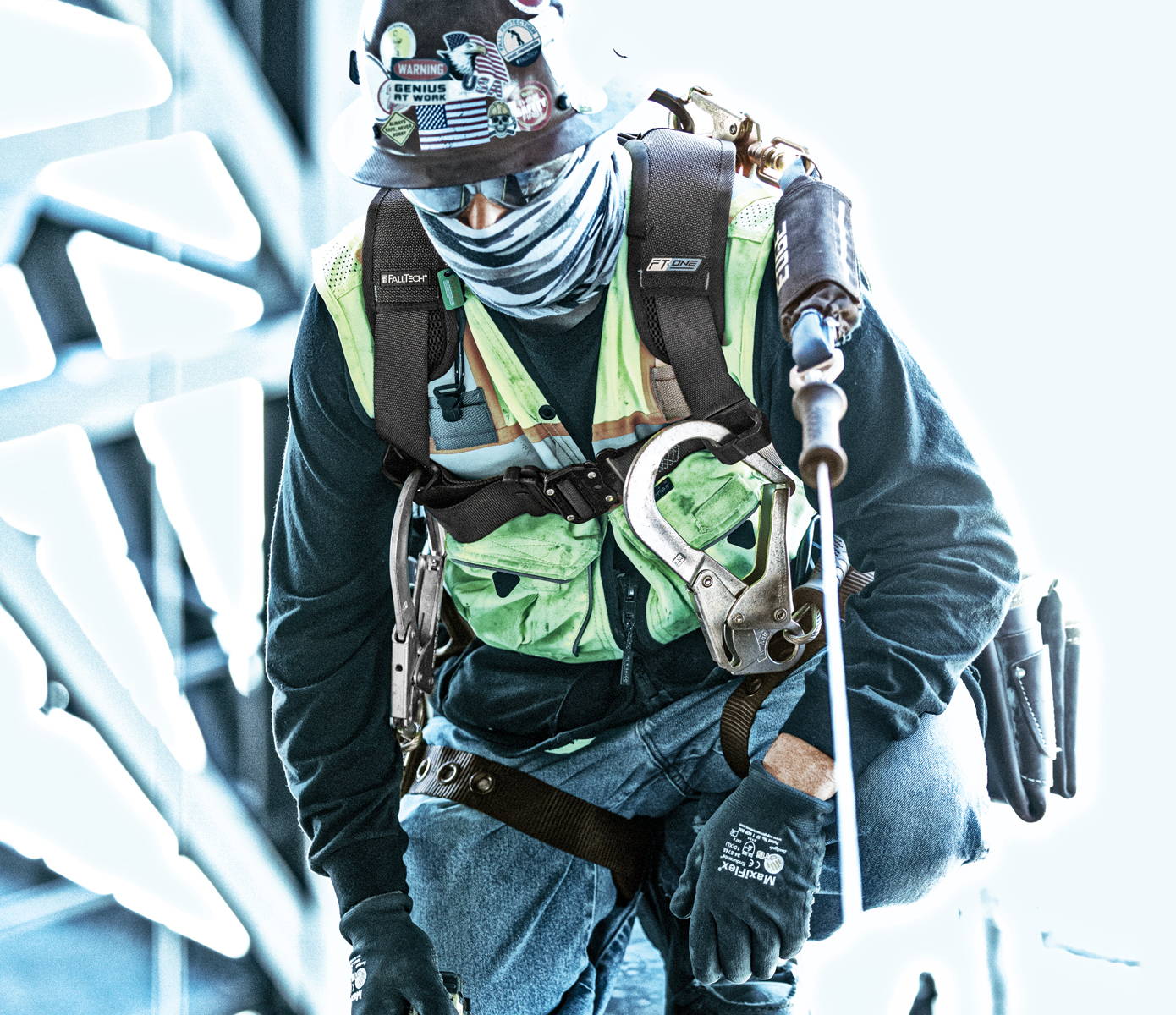 The FT-One™ is THE premium full body harness that delivers the ultimate in performance without restricting the way you work - ergonomic comfort, lightweight, and infinite adjustability, all in one state-of-the-art harness.
Our innovative Tower Climber® rope positioning lanyards provide light weight and adjustable length in hands-free work applications. All lanyards include an auto-locking, one-hand aluminum rope adjuster and two integral connectors for balanced weight distribution on the hip D-rings.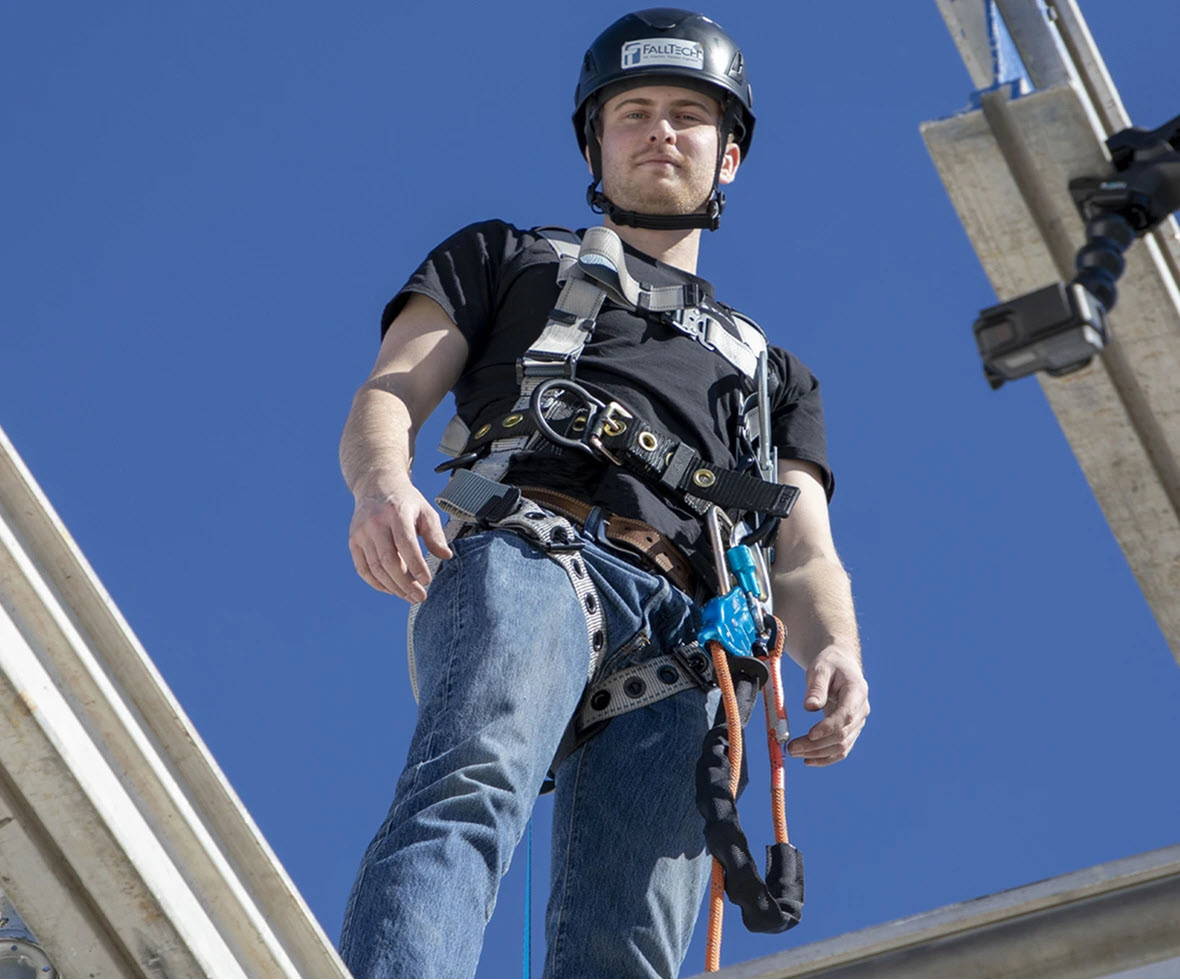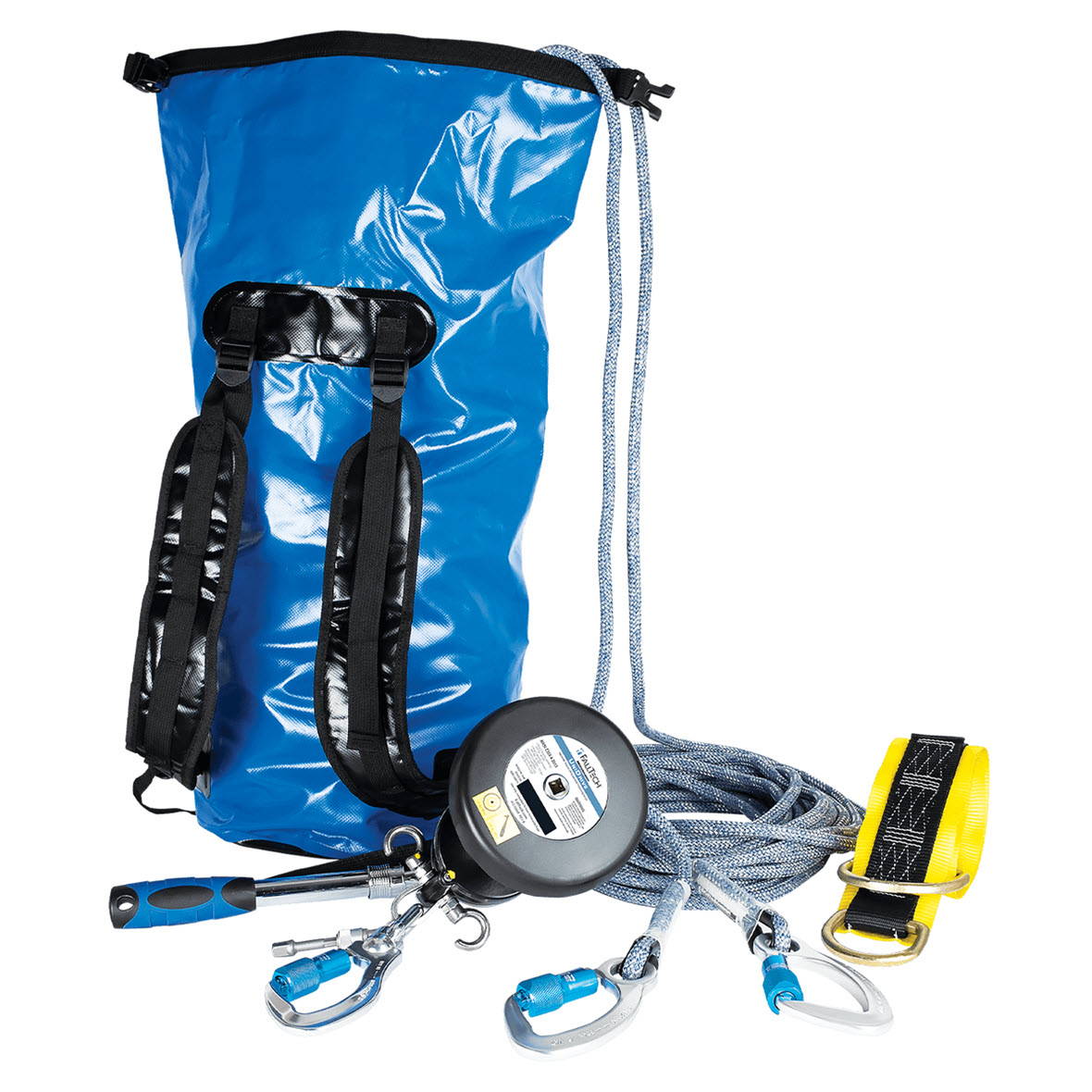 All kits include our unrivaled UniDrive device that provides self and assisted rescue and descent capabilities and can also be used for lifting equipment and materials up to 300 pounds.
FALL PROTECTION IS ALL WE DO
Call us single-minded, but fall protection is our one and only passion. For us, making the workplace safer is everything - because what we do today saves lives tomorrow.
You can't climb every tower with your workers, so you have to work proactively to provide the equipment and processes that will keep them safe. Your regional expert will help you design a system that will check all of the boxes, such as guarding against arc flash and maintaining easy mobility.
With our consulting, training, products, and support, you can trust that your workers will be safe from falls on every job. Whether you need a custom solution or have a question about a new standard, our team is ready and happy to help.
When you need tower climbing fall protection, partner with FallTech for solutions that save lives.
Submit the form above or click your Regional Sales Manager from the list on the right to get in touch today.