A RUNWAY TO SAFETY
Routine crane maintenance means placing your workers at height with a significant risk of falling. Using the right fall protection system is crucial to maintaining a safe and efficient workplace.

YOU DON'T HAVE TO HANDLE FALL PROTECTION ALONE
With so many different regulations to follow and products to choose from, creating an effective fall protection plan can be difficult. Rather than trying to understand and meet every challenge on your own, you can reach out to our experts for a consult.
During this consultation, you may get help with:
Specific jobsite applications

Product recommendations
Fall clearance calculations
Training opportunities
And any other fall protection concerns
We're here to make your job easier, from answering questions to visiting your jobsite to give real-world advice. Our experts love a challenge; nothing is too hard for us to help with. Complete this form to initiate a consultation request with your local FallTech representative.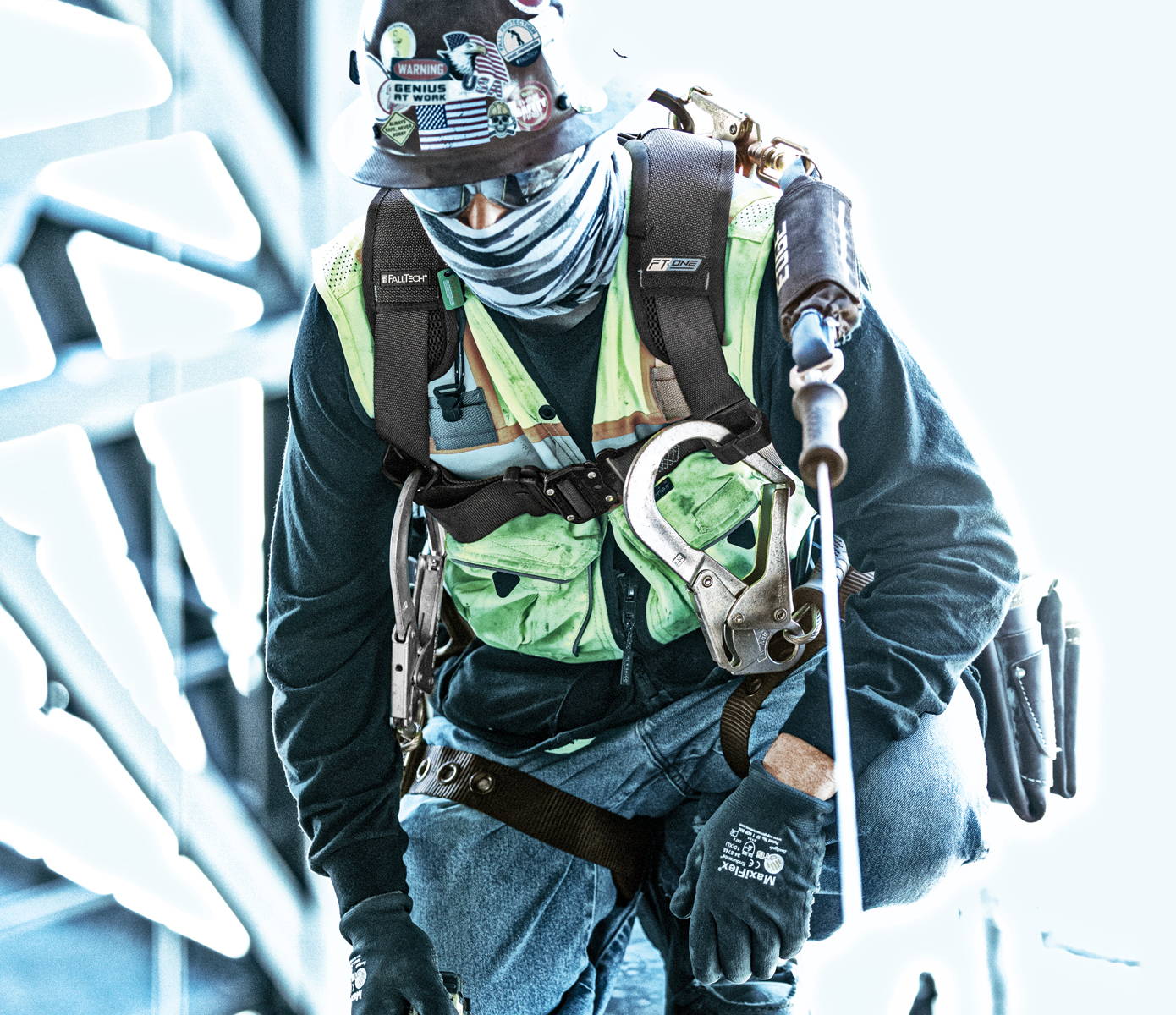 The FT-One™ is THE premium full body harness that delivers the ultimate in performance without restricting the way you work - ergonomic comfort, lightweight, and infinite adjustability, all in one state-of-the-art harness.
All kits include our unrivaled UniDrive device that provides self and assisted rescue and descent capabilities and can also be used for lifting equipment and materials up to 300 pounds.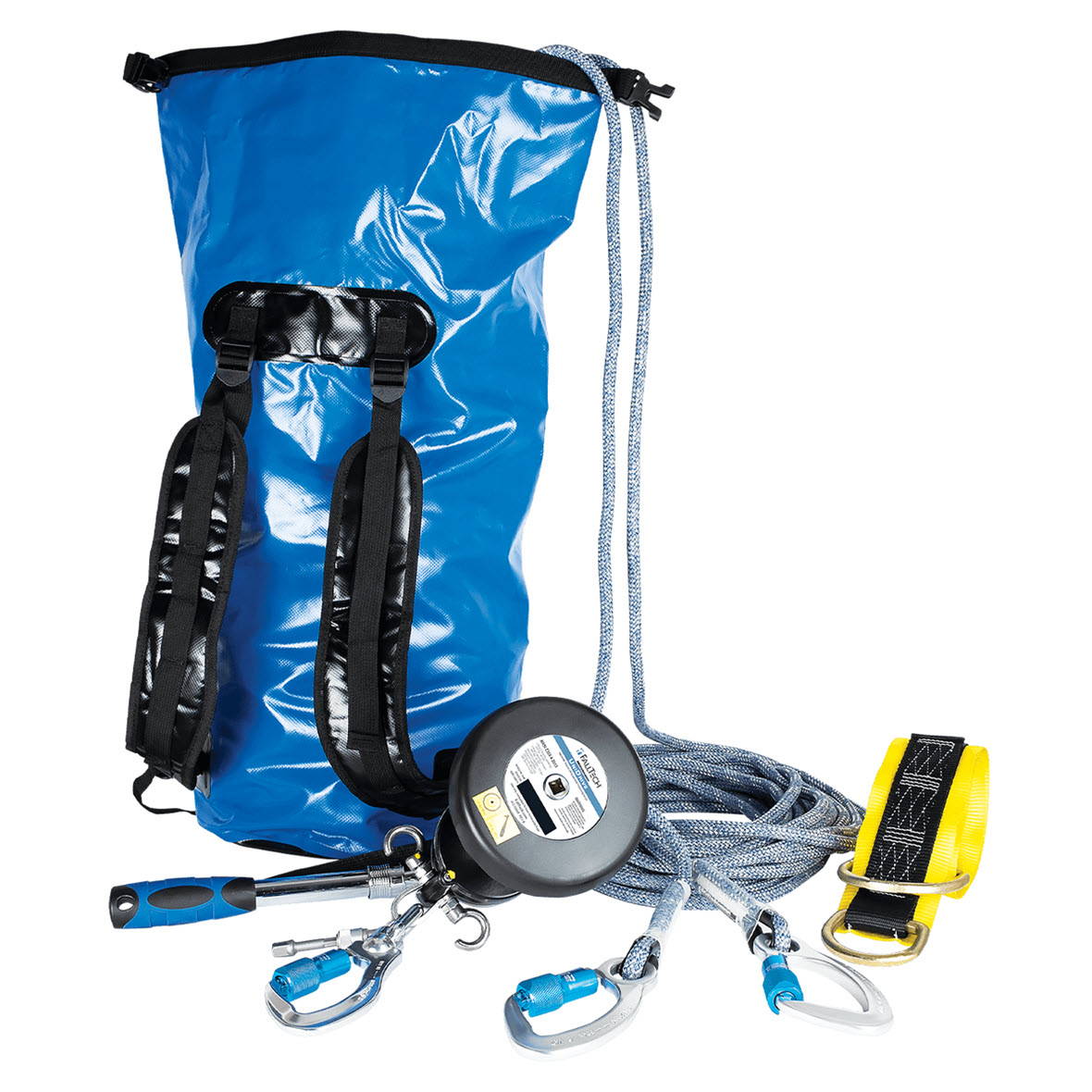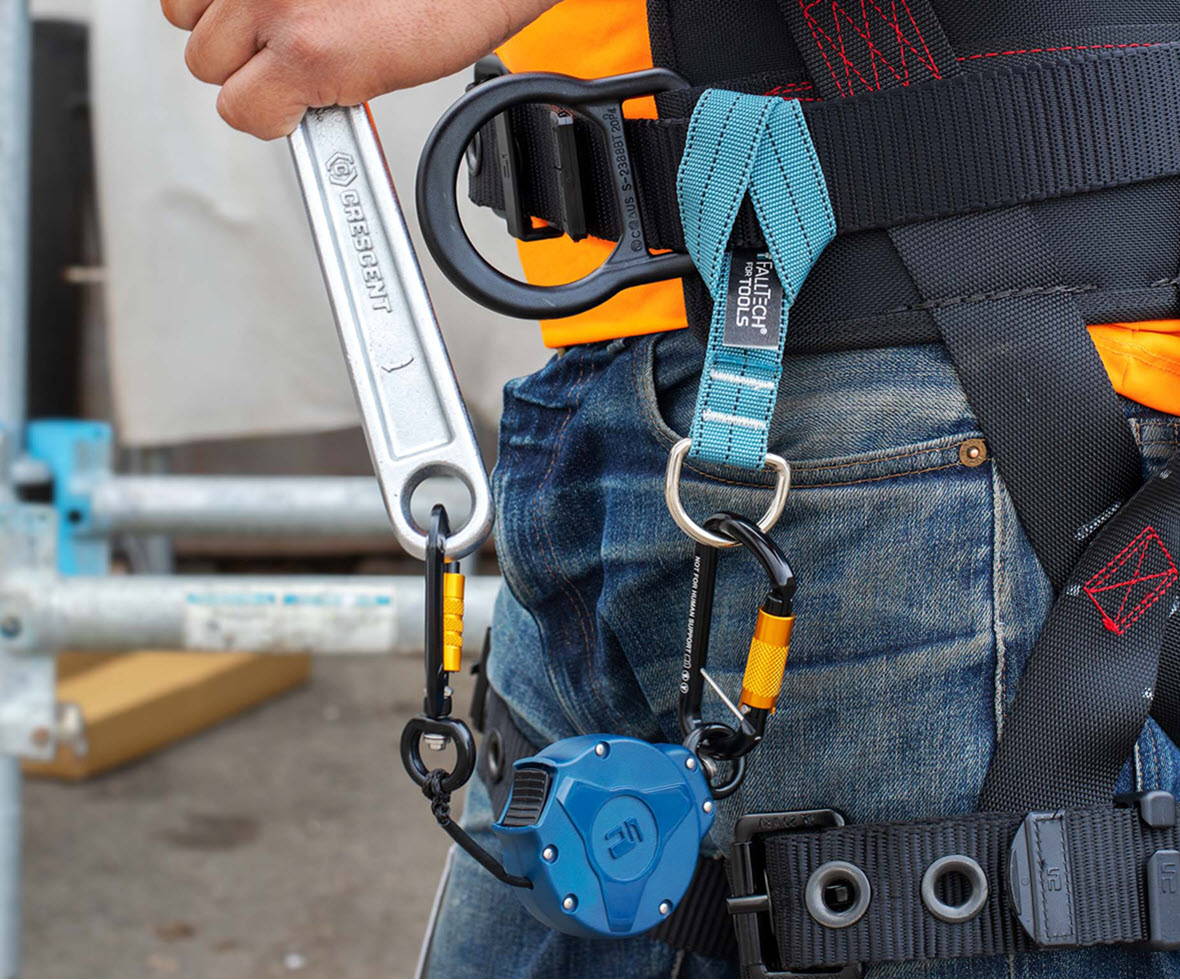 FallTech® offers tool tethering systems you can count on – with interchangeable solutions that are simple to install.
FALL PROTECTION IS ALL WE DO
Call us single-minded, but fall protection is our one and only passion. For us, making the workplace safer is everything - because what we do today saves lives tomorrow.
When your workers are assigned to walk a crane rail or inspect the hoist system, they need to know that your fall protection plan will keep them safe. Your approach to fall protection must also provide ease of use to support your team as they move about your facility. It's also essential to use fall protection equipment that won't compromise the integrity of your crane and crane rails.
Balancing these needs starts with knowledge. Our experts will help you understand the requirements you face and the best ways to meet them. As a trusted safety partner, we will give you access to the products, training, consulting, and support you need to feel confident in the hazard mitigation plan you create.
Go with a company that makes your safety our priority. Let FallTech be your partner for all of your fall protection needs.
Submit the form above or click your Regional Sales Manager from the list on the right to get in touch today.