FLIPPING THE SWITCH ON SAFETY
In the energy and utilities industry, a typical day can involve continuous hazards. Without a proactive and user-friendly approach to safety that covers falls, arc-flash, and other dangers, your workers are at risk of serious accidents.

YOU DON'T HAVE TO HANDLE FALL PROTECTION ALONE
Our experts can help you strengthen your fall protection and fall hazard mitigation plan, answering all of your questions and helping you find the solution that works for your unique needs. From choosing gear made from Nomex® or Kevlar® as protection against arc flash to finding harnesses made for climbing, making the right choice is critical for your workers' safety.
For all of these questions and more, use the form below to contact your regional FallTech expert to get advice, recommendations, and information about the latest standards in fall protection.
During your consultation, you may get help with:
Specific jobsite applications

Product recommendations
Fall clearance calculations
Training opportunities
And any other fall protection concerns
We're here to make your job easier, from answering questions to visiting your jobsite to give real-world advice. Our experts love a challenge; nothing is too hard for us to help with. Complete this form to initiate a consultation request with your local FallTech representative.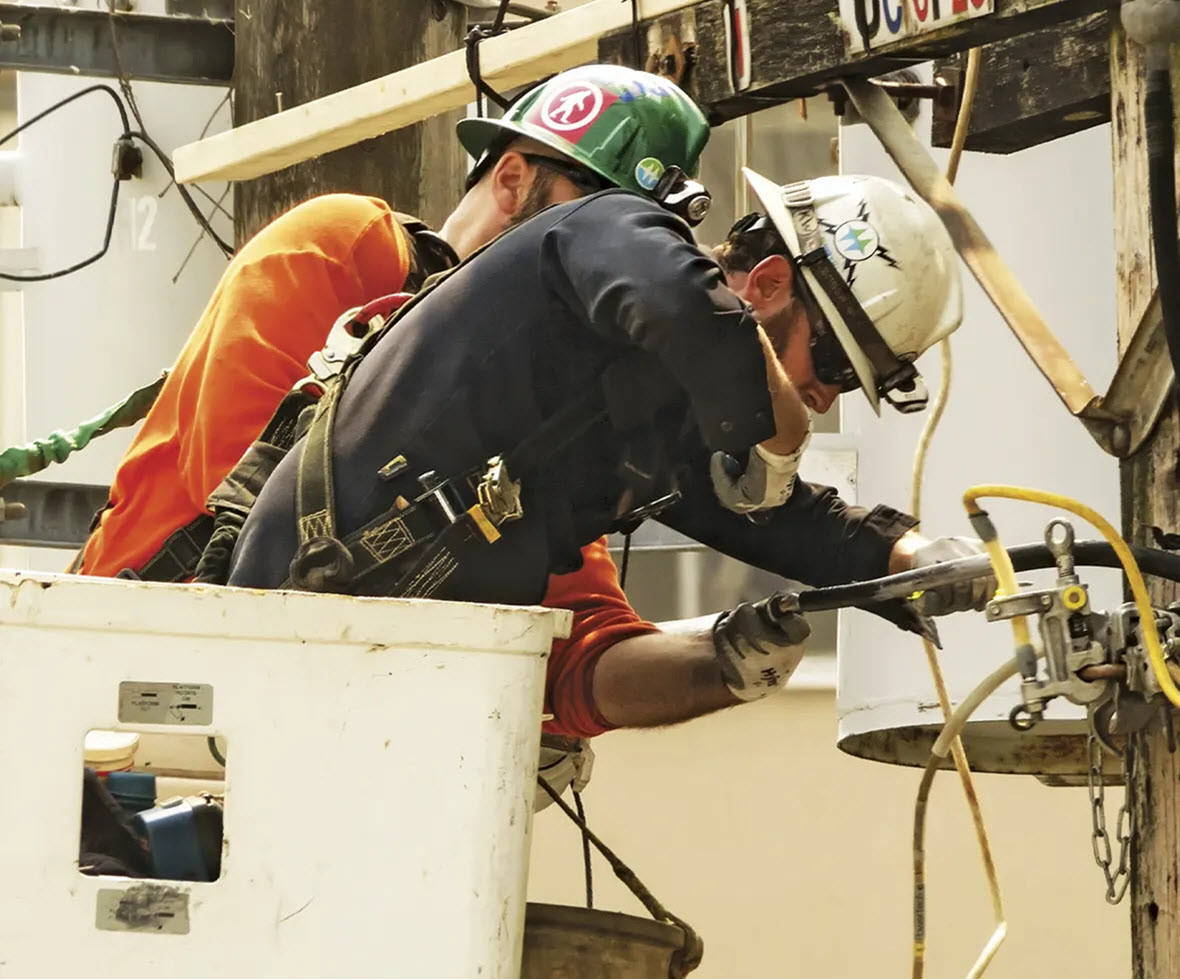 Tested to meet or exceed ASTM F887 standards, models are available with flame-resistant Kevlar®/Nomex® or nylon webbing, including models with and without comfort pads.
DuraTech® Mini 6-foot Personal Web SRLs deliver fall arrest performance beyond the capabilities of traditional energy absorbing lanyards.
Available with Nomex® Kevlar® lifelines for Arch Flash Hazard protection.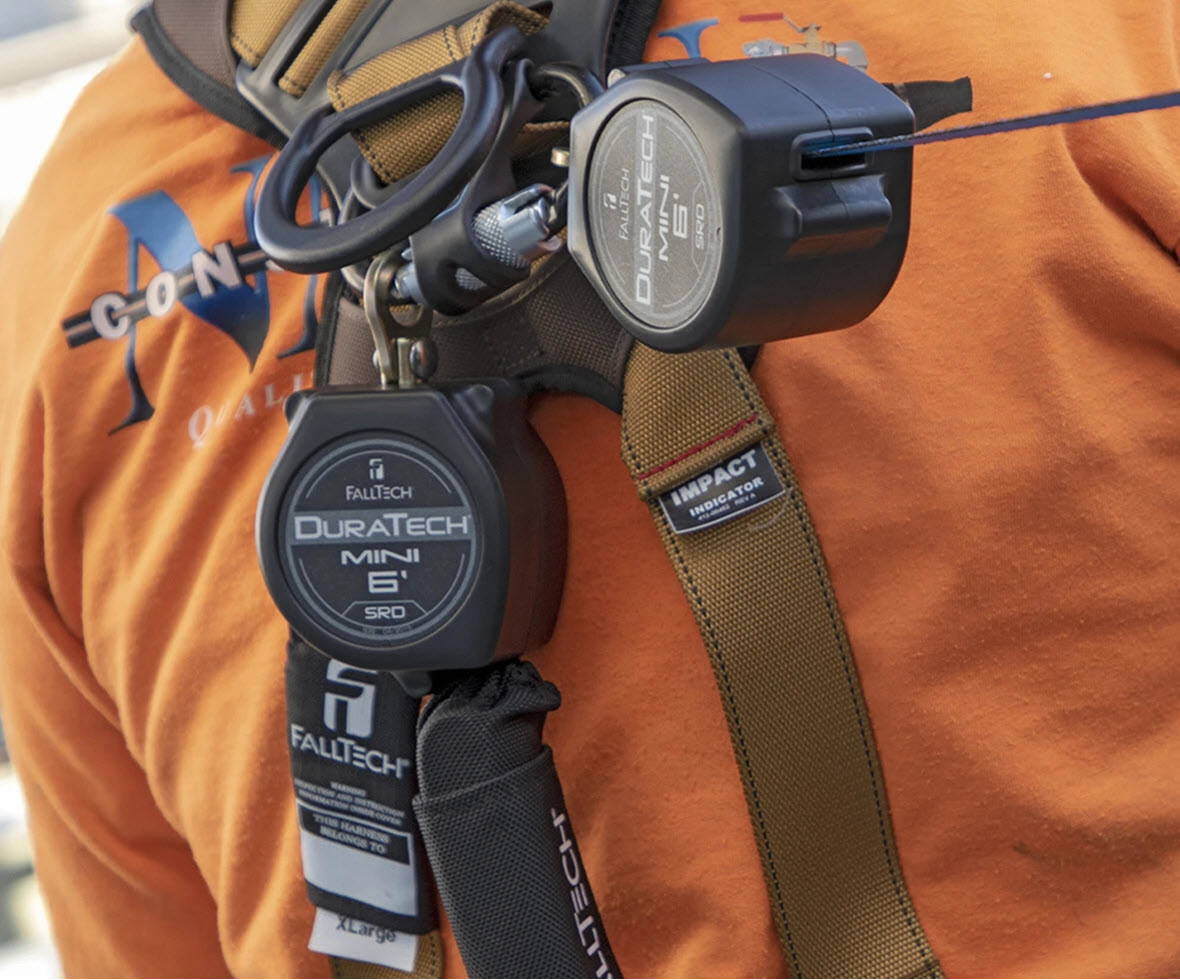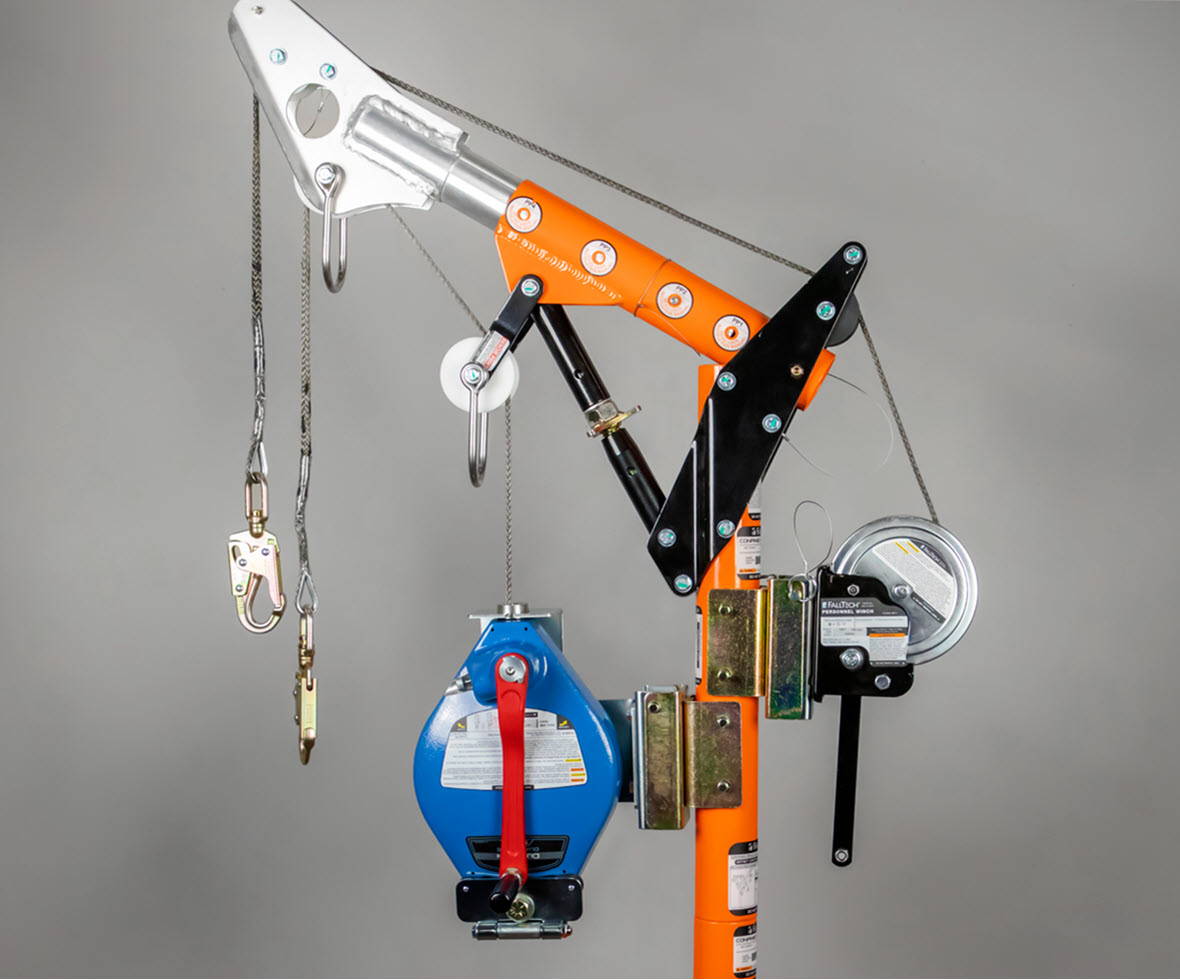 FallTech® davit and tripod systems let you easily raise and lower personnel in confined vertical workspaces. Each device is an essential part of your confined space entry and retrieval plan.
FALL PROTECTION IS ALL WE DO
Call us single-minded, but fall protection is our one and only passion. For us, making the workplace safer is everything - because what we do today saves lives tomorrow.
Energy & utilities fall protection covers numerous situations. Some workers may be climbing ladders or towers regularly while others work in tight underground spaces. Keeping your workers safe in every scenario requires a careful strategy.
By partnering with FallTech, you can make sure that you understand all of your requirements, relying on our experience to strengthen your fall protection plan. Our approach to fall protection is guided by industry experts, ensuring companies like you can find solutions that meet compliance standards and reflect the realities of energy & utilities work. With access to training, products, and support, you can always make the right decisions for workplace safety.
Your workers spend every day working to keep lives running without interruption. At FallTech, we work daily to give them the protection they need to enjoy the same convenience and security.
Submit the form above or click your Regional Sales Manager from the list on the right to get in touch today.