PRODUCING WORKPLACE SAFETY
Manufacturing workers often face fall hazards while working at height when doing repair and maintenance on heavy equipment and machinery. Identifying suitable anchorage location and obstruction in tight clearances is critical for the safety plan at your facility.

YOU DON'T HAVE TO HANDLE FALL PROTECTION ALONE
The experts at FallTech can help you keep up with the evolutions in fall protection, ensuring you are up to date on everything from your equipment capabilities to safety standards. When you request a consultation, you can get solutions tailored to your business, work, and industry.
From visiting your jobsite for a consultation to explaining the latest regulatory change, our experts will help you build a plan to keep your workers safe.
During your consultation, you may get help with:
Specific jobsite applications

Product recommendations

Fall clearance calculations

Training opportunities

And any other fall protection concerns
We're here to make your job easier, from answering questions to visiting your jobsite to give real-world advice. Our experts love a challenge; nothing is too hard for us to help with. Complete this form to initiate a consultation request with your local FallTech representative.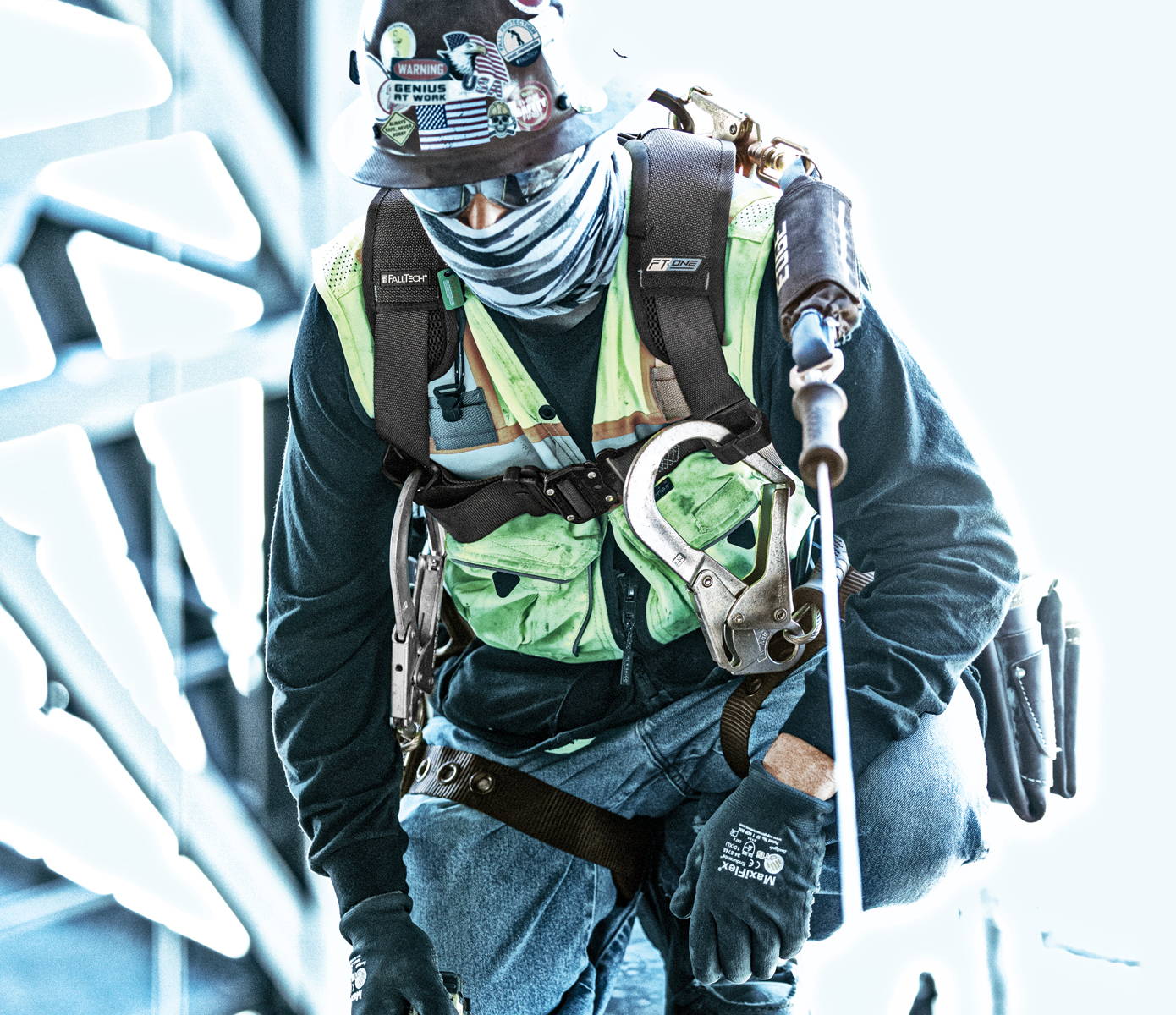 The FT-One™ is THE premium full body harness that delivers the ultimate in performance without restricting the way you work - ergonomic comfort, lightweight, and infinite adjustability, all in one state-of-the-art harness.
The new FT-R™ Class 2 Leading Edge 30' SRL engineered for those who require the optimal balance of compliance, safety, and worker efficiency when working at height.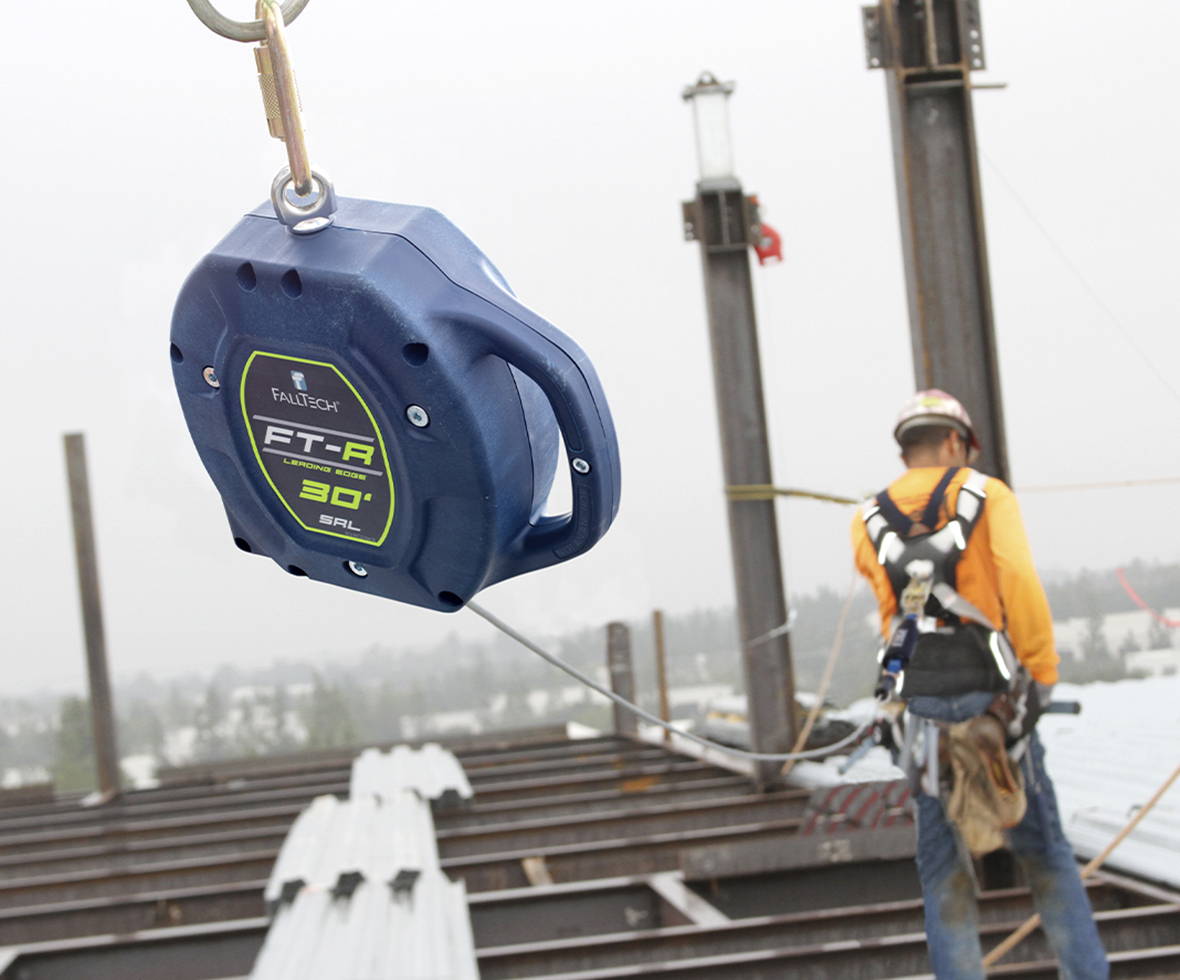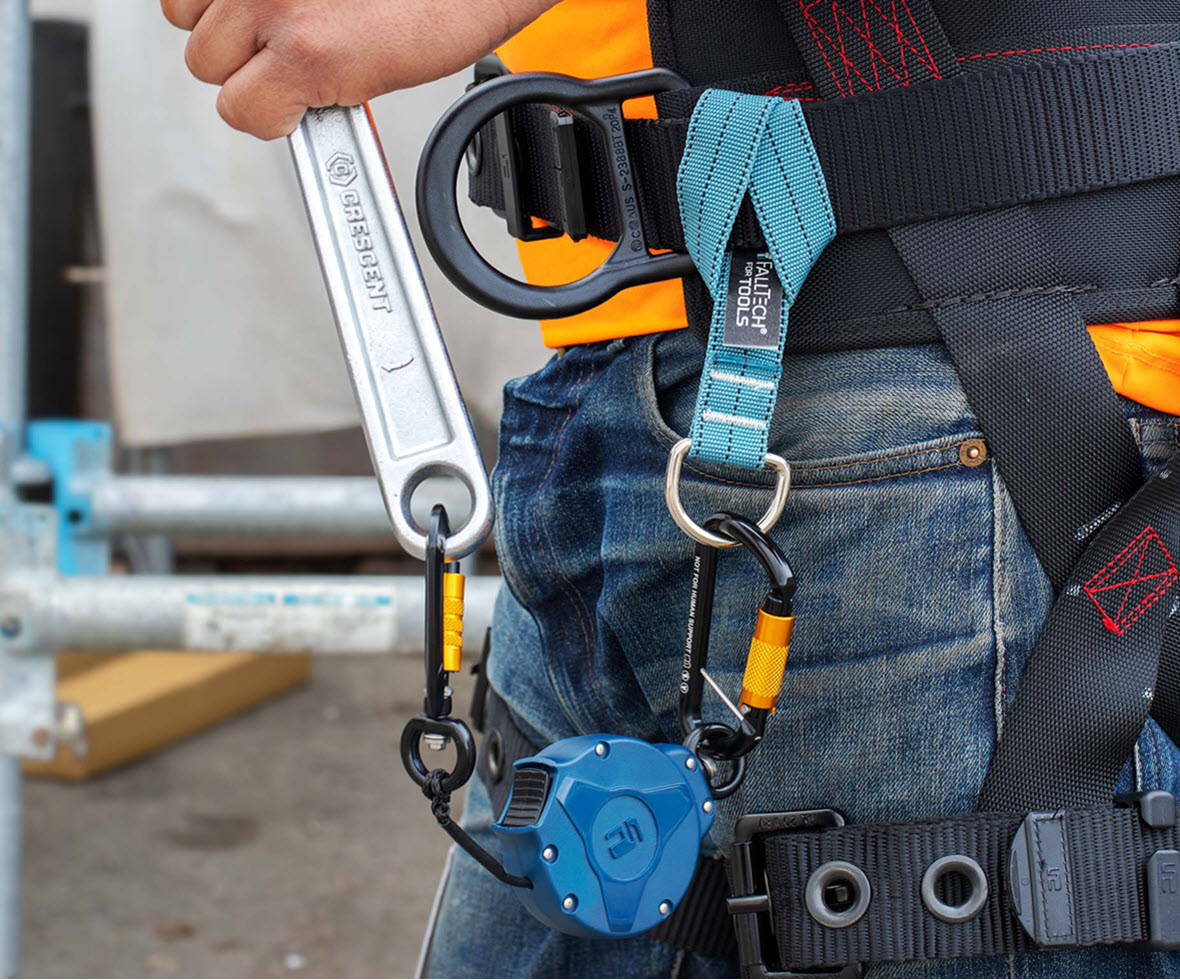 FallTech® offers tool tethering systems you can count on – with interchangeable solutions that are simple to install.
FALL PROTECTION IS ALL WE DO
Call us single-minded, but fall protection is our one and only passion. For us, making the workplace safer is everything - because what we do today saves lives tomorrow.
Manufacturing can take many forms, so your fall protection must meet the unique needs you face. Whether your workers are climbing ladders or working on top of large equipment, they need equipment that is made for that specific purpose. And it's your job to make sure they have it.
At FallTech, fall protection doesn't stop at our products. We are committed to offering every resource necessary to help companies design the safety plan that will protect their employees. You can access consultations, training, products, and support to create a system that saves lives. Your workers can then focus on their work and productivity, confident in the level of protection you offer.
Partner with a company that is ready to help with all of your fall protection needs. When you have a question about an application or a compliance concern, FallTech's experts are just a call away.
Submit the form above or click your Regional Sales Manager from the list on the right to get in touch today.