COVERING YOUR SAFETY NEEDS
When creating a fall protection plan for roofers, the most common challenges are knowing where to install anchorages safely and understanding fall clearances. Along with creating a fall protection plan that meets safety standards, you need a system that your team will use consistently.

YOU DON'T HAVE TO HANDLE FALL PROTECTION ALONE
Since each jobsite is different, we can help you find solutions that meet changing requirements. You can consult with one of our experts at any time to get the help and advice you need to optimize your fall protection plan.
Using the form below, get in touch with your regional fall protection expert for advice, clarification about standards, or details regarding our products. Our consults are just one of the many ways we partner with you to mitigate fall hazards.
During your consultation, you can get help with:
Specific jobsite applications

Product recommendations
Fall clearance calculations
Training opportunities
And any other fall protection concerns
We're here to make your job easier, from answering questions to visiting your jobsite to give real-world advice. Our experts love a challenge; nothing is too hard for us to help with. Complete this form to initiate a consultation request with your local FallTech representative.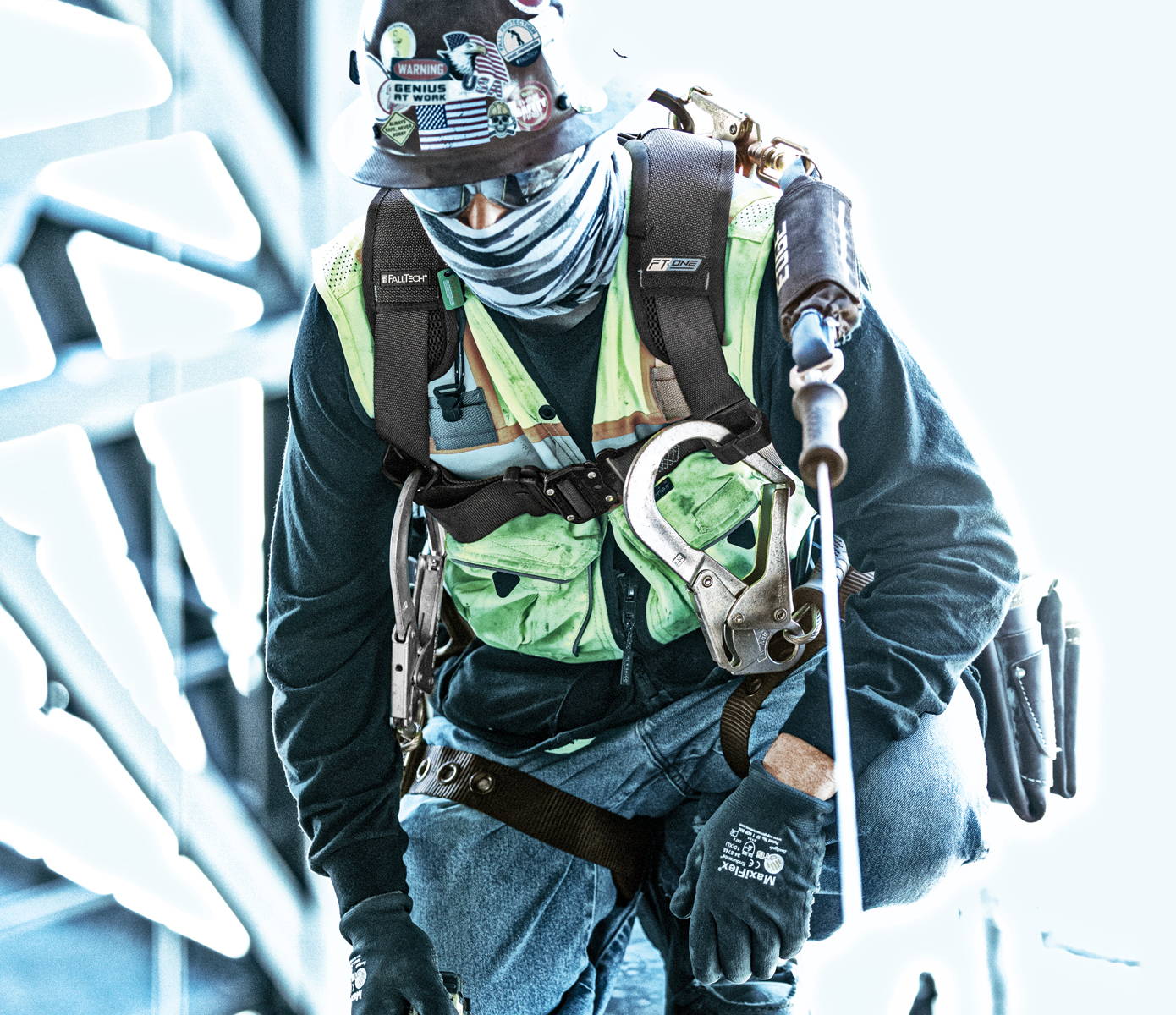 The FT-One™ is THE premium full body harness that delivers the ultimate in performance without restricting the way you work - ergonomic comfort, lightweight, and infinite adjustability, all in one state-of-the-art harness.
The new FT-R™ Class 2 Leading Edge 30' SRL engineered for those who require the optimal balance of compliance, safety, and worker efficiency when working at height.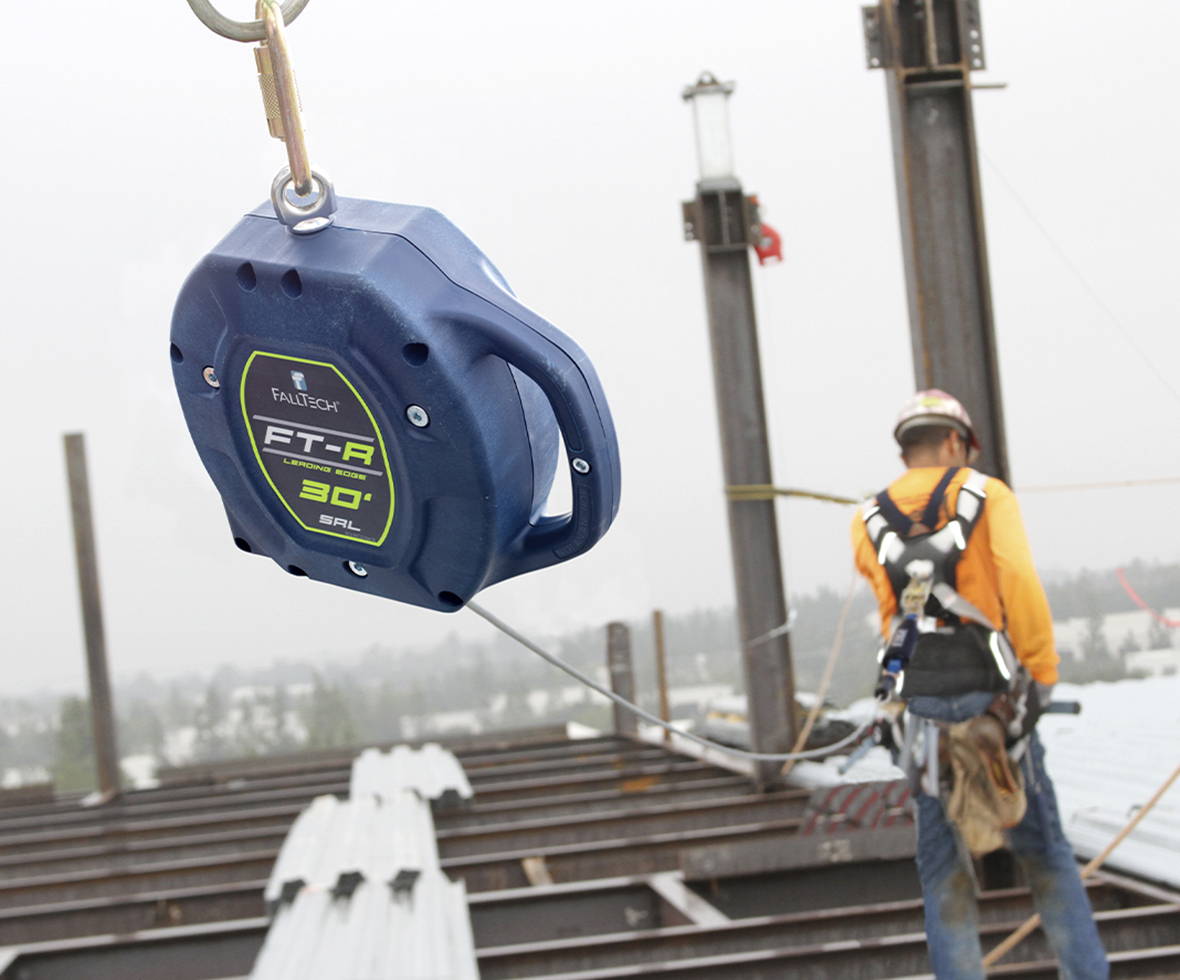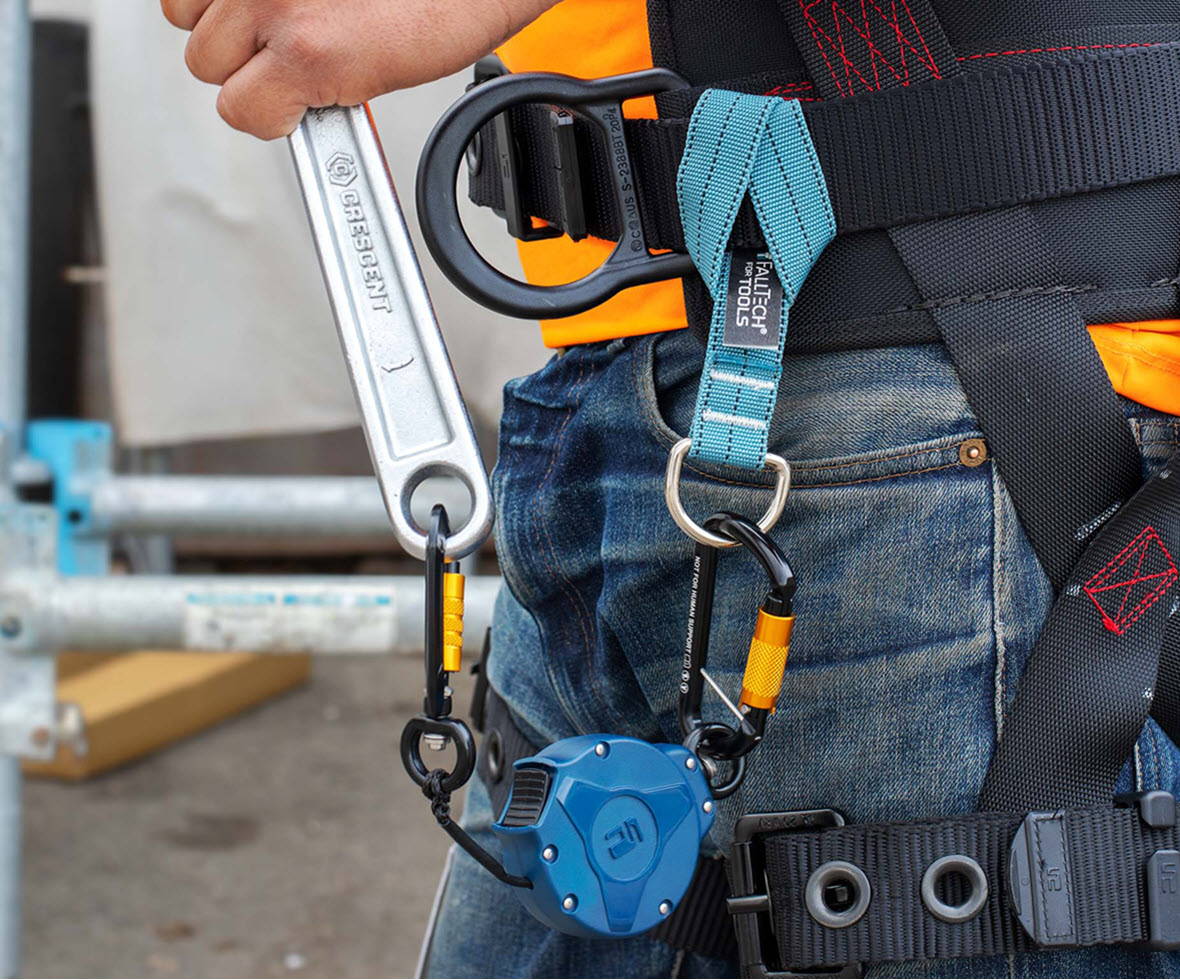 FallTech® offers tool tethering systems you can count on – with interchangeable solutions that are simple to install.
FALL PROTECTION IS ALL WE DO
Call us single-minded, but fall protection is our one and only passion. For us, making the workplace safer is everything - because what we do today saves lives tomorrow.
In 2019, 146 workers were killed after falling from a roof in a workplace-related incident. Preventing these accidents requires an understanding of the risks, hazards, and realities of roofing. At FallTech, you can trust our experts to find solutions that keep your workers safe without slowing them down.
Fall protection is much more than the equipment you use. We are committed to offering a comprehensive approach to safety, providing expert advice, training, support, and products that you can rely on. Whenever you have a question about an application or need help choosing the right gear, the experts at FallTech are just a phone call away.
Roofers may see the most falls in the construction industry, but that doesn't mean your team has to accept high levels of risk. Strengthen your fall protection plan to keep your workers safe.
Submit the form above or click your Regional Sales Manager from the list on the right to get in touch today.