ELEVATING WORKPLACE SAFETY
Does your fall protection plan have you covered when erecting scaffolding? Most equipment used in the field today is not designed to stand up to the potential rigors imposed by an extended freefall event.

YOU DON'T HAVE TO HANDLE FALL PROTECTION ALONE
When erecting scaffolding, FallTech can help you find suitable anchorage locations and select equipment designed to accommodate dangerous extended freefall conditions. Working with our fall protection experts helps you formulate a plan to mitigate the unique fall hazards your employees are exposed to.
From answering questions to giving on-site consultations, FallTech offers valuable services that go beyond fall protection equipment. Your safety needs are our priority, and our team is ready to help.
During your consultation, you can get help with:
Specific jobsite applications

Product recommendations
Fall clearance calculations
Training opportunities
And any other fall protection concerns
We're here to make your job easier, from answering questions to visiting your jobsite to give real-world advice. Our experts love a challenge; nothing is too hard for us to help with. Complete this form to initiate a consultation request with your local FallTech representative.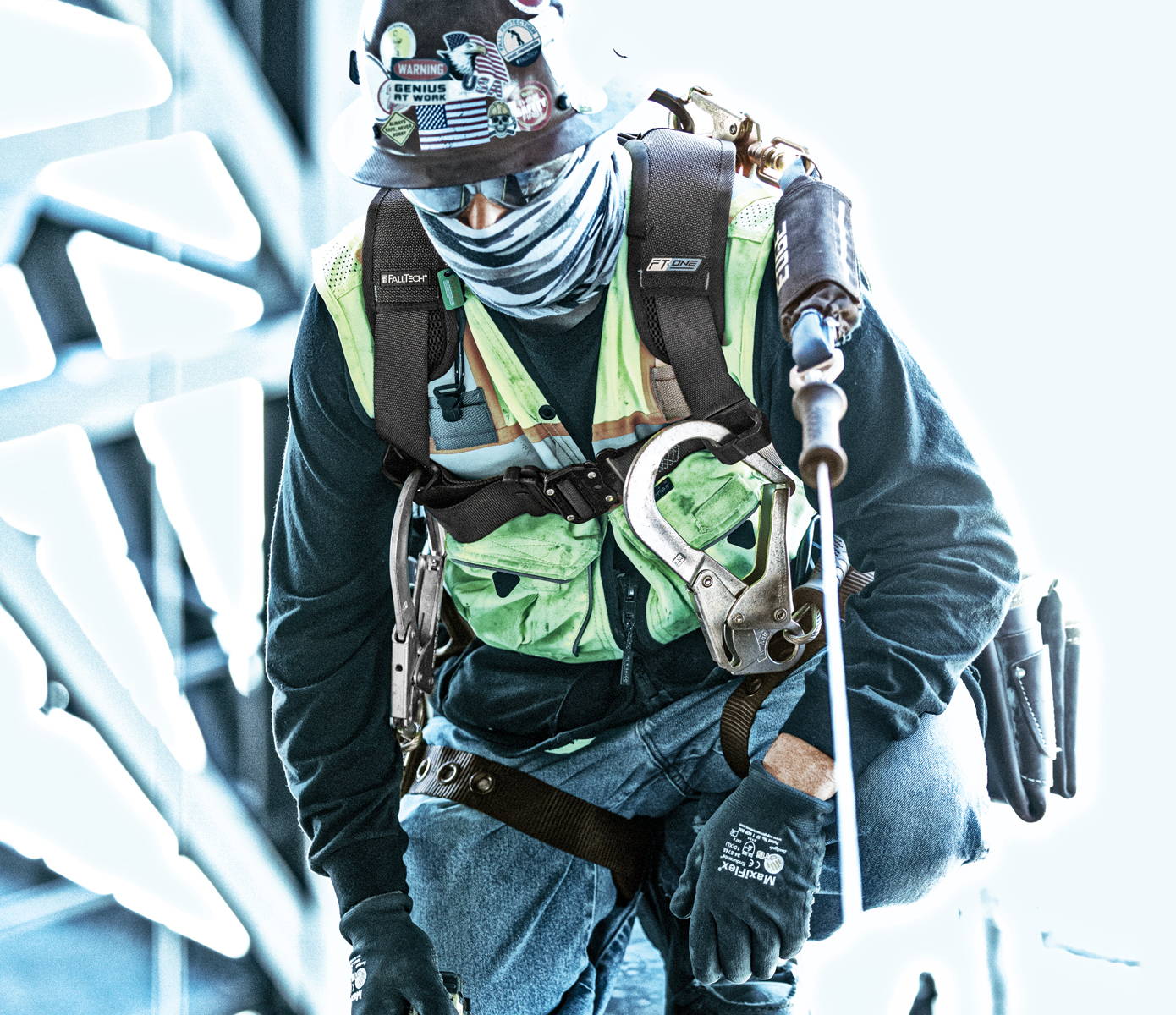 The FT-One™ is THE premium full body harness that delivers the ultimate in performance without restricting the way you work - ergonomic comfort, lightweight, and infinite adjustability, all in one state-of-the-art harness.
The new FT-R™ Class 2 Leading Edge 30' SRL engineered for those who require the optimal balance of compliance, safety, and worker efficiency when working at height.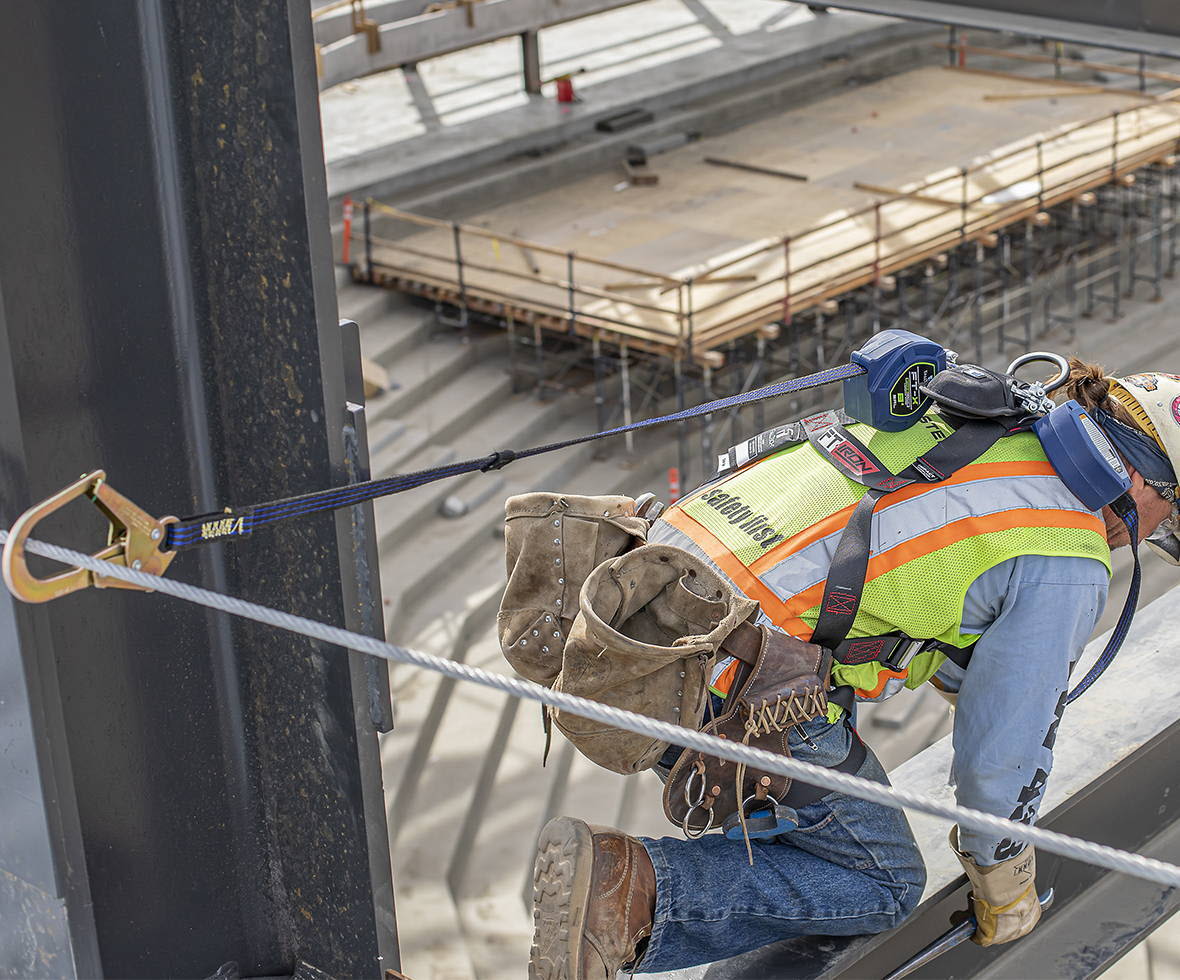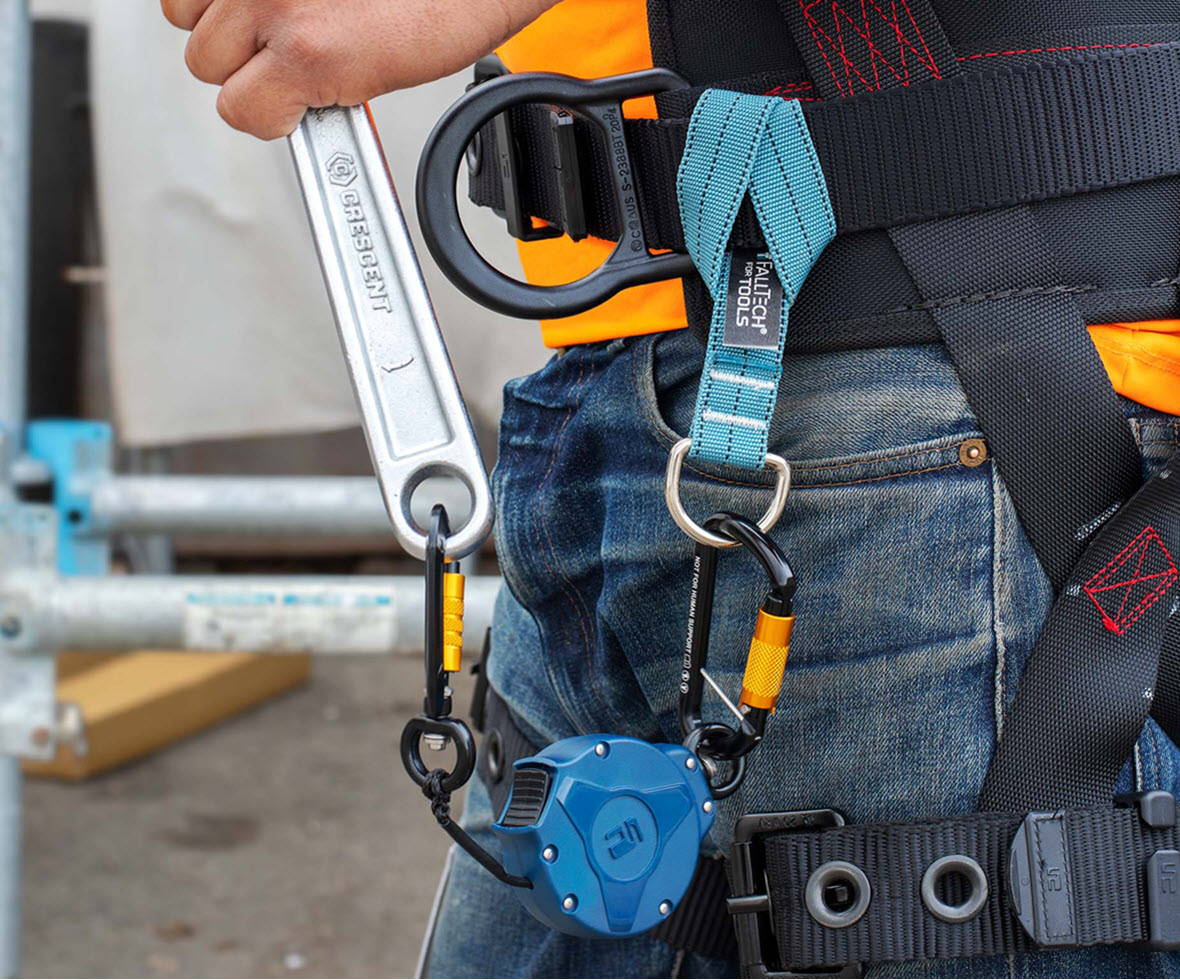 FallTech® offers tool tethering systems you can count on – with interchangeable solutions that are simple to install.
FALL PROTECTION IS ALL WE DO
Call us single-minded, but fall protection is our one and only passion. For us, making the workplace safer is everything - because what we do today saves lives tomorrow.
For your workers, fall protection may involve guardrails, handrails, body harnesses, lanyards, or a combination of active and passive systems. To keep your team safe, you have to choose the right protections every time you erect a scaffold.
FallTech's fall protection experts can help you understand both the regulatory and situational requirements you need to meet for every job. We offer fall protection system audits, consultations, training, products, and support to give you confidence in every decision you make for your team's safety.
Most importantly, we continue to partner with you for as long as you need us. No matter your scaffolding fall protection need, we are just a phone call away.
Submit the form above or click your Regional Sales Manager from the list on the right to get in touch today.