WRITING YOUR SAFETY PLAN
The pulp and paper industry continues to grow, even in our digital age. To keep your production at its peak, you must protect workers from the many fall hazards, such as overhead walkways and heavy machinery, that are present in your facility or plant.

YOU DON'T HAVE TO HANDLE FALL PROTECTION ALONE
Get in touch with your regional fall protection expert at any time through the form below for advice, clarification about standards, or details regarding our products. Our experts will work with you to understand the specifics of your fall hazard mitigation needs, even traveling to your plant to offer practical solutions. You can also learn about current industry regulations and what you need to do to stay in compliance.
During your consultation, you may get help with:
Specific jobsite applications

Product recommendations
Fall clearance calculations
Training opportunities
And any other fall protection concerns
We're here to make your job easier, from answering questions to visiting your jobsite to give real-world advice. Our experts love a challenge; nothing is too hard for us to help with. Complete this form to initiate a consultation request with your local FallTech representative.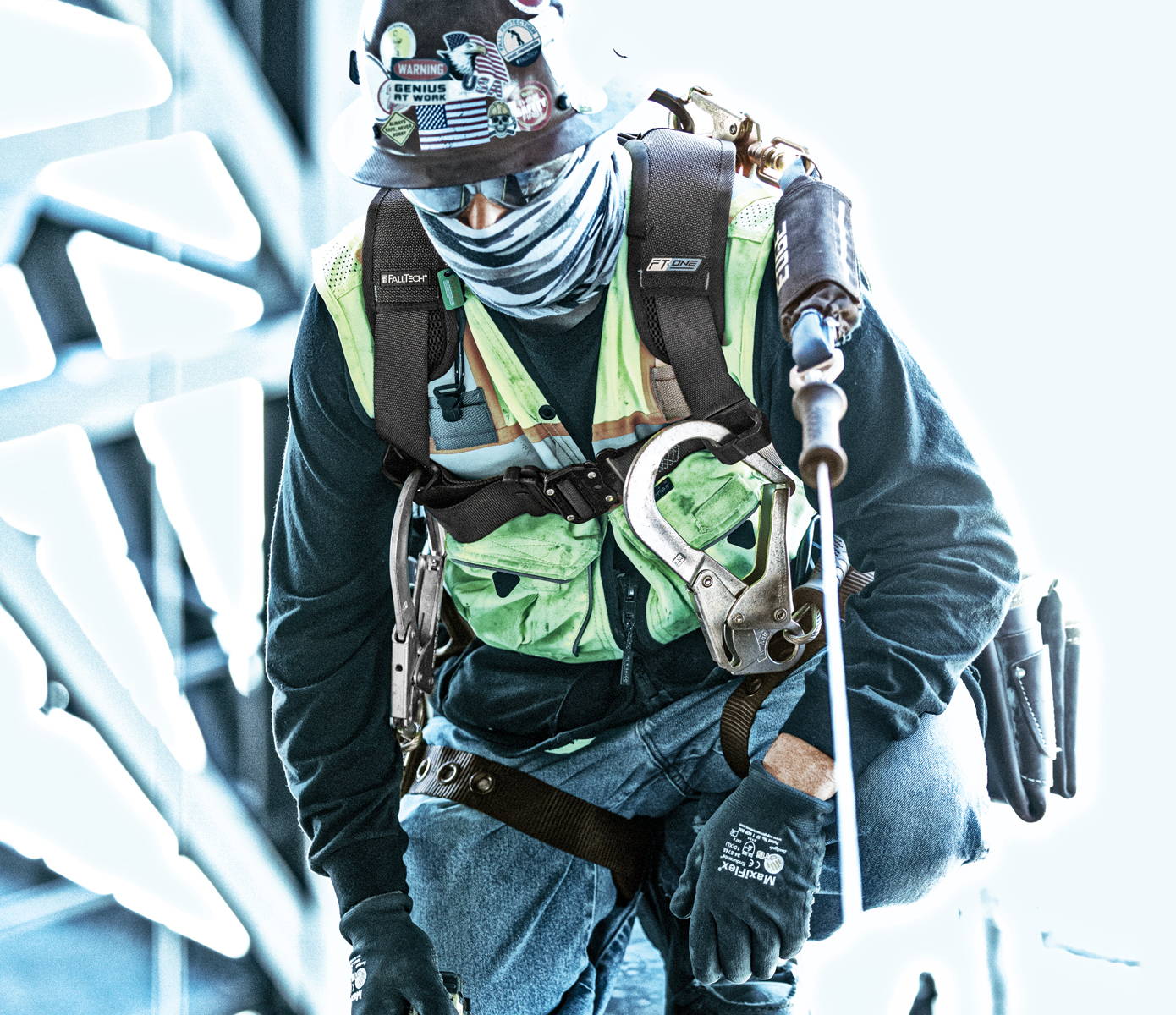 The FT-One™ is THE premium full body harness that delivers the ultimate in performance without restricting the way you work - ergonomic comfort, lightweight, and infinite adjustability, all in one state-of-the-art harness.
The 8' FT-X™ EdgeCore™ is a lightweight, comfortable leading edge personal SRL with a synthetic lifeline that meets ANSI Z359.14-2021 Class 2 leading edge standard and with first-ever field-replaceable retractables.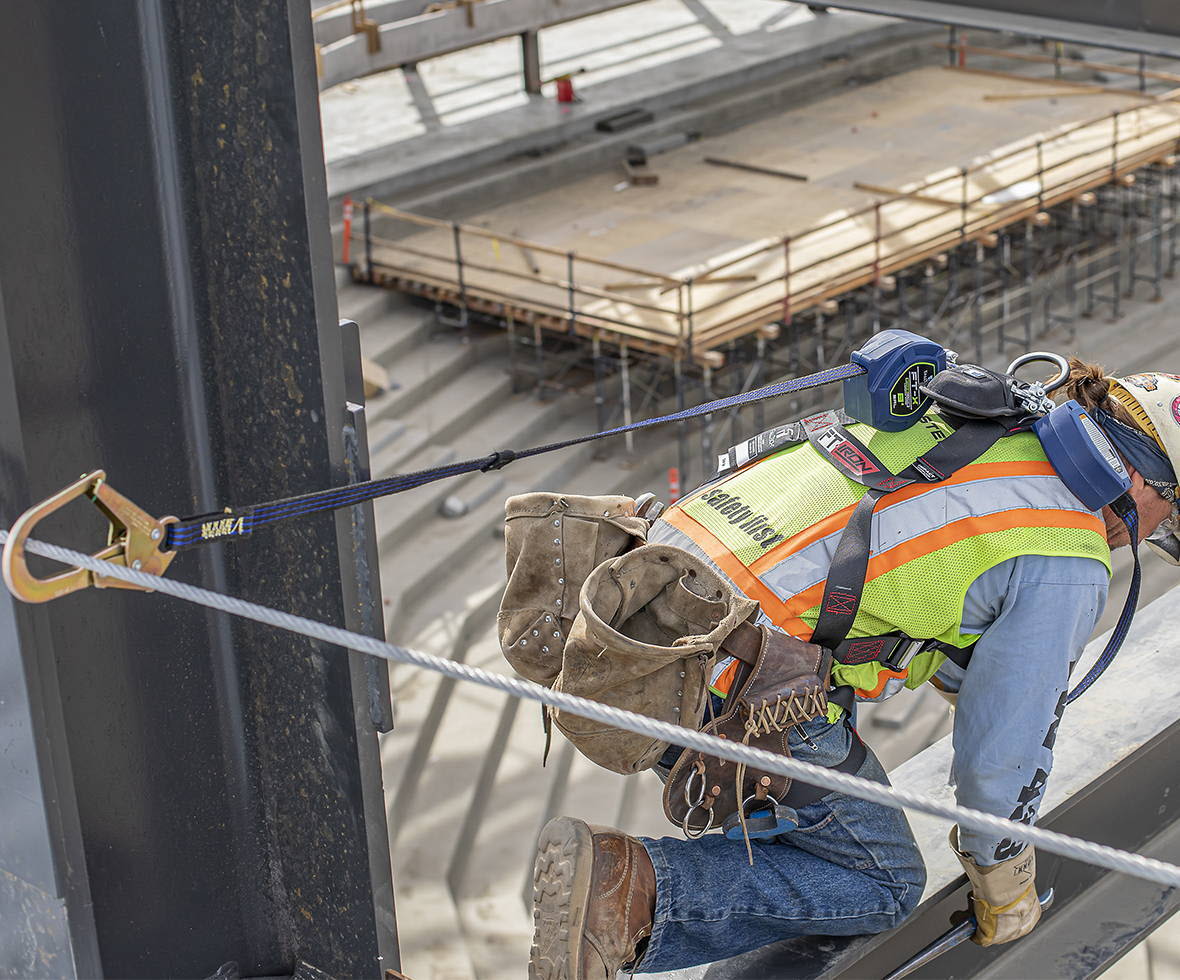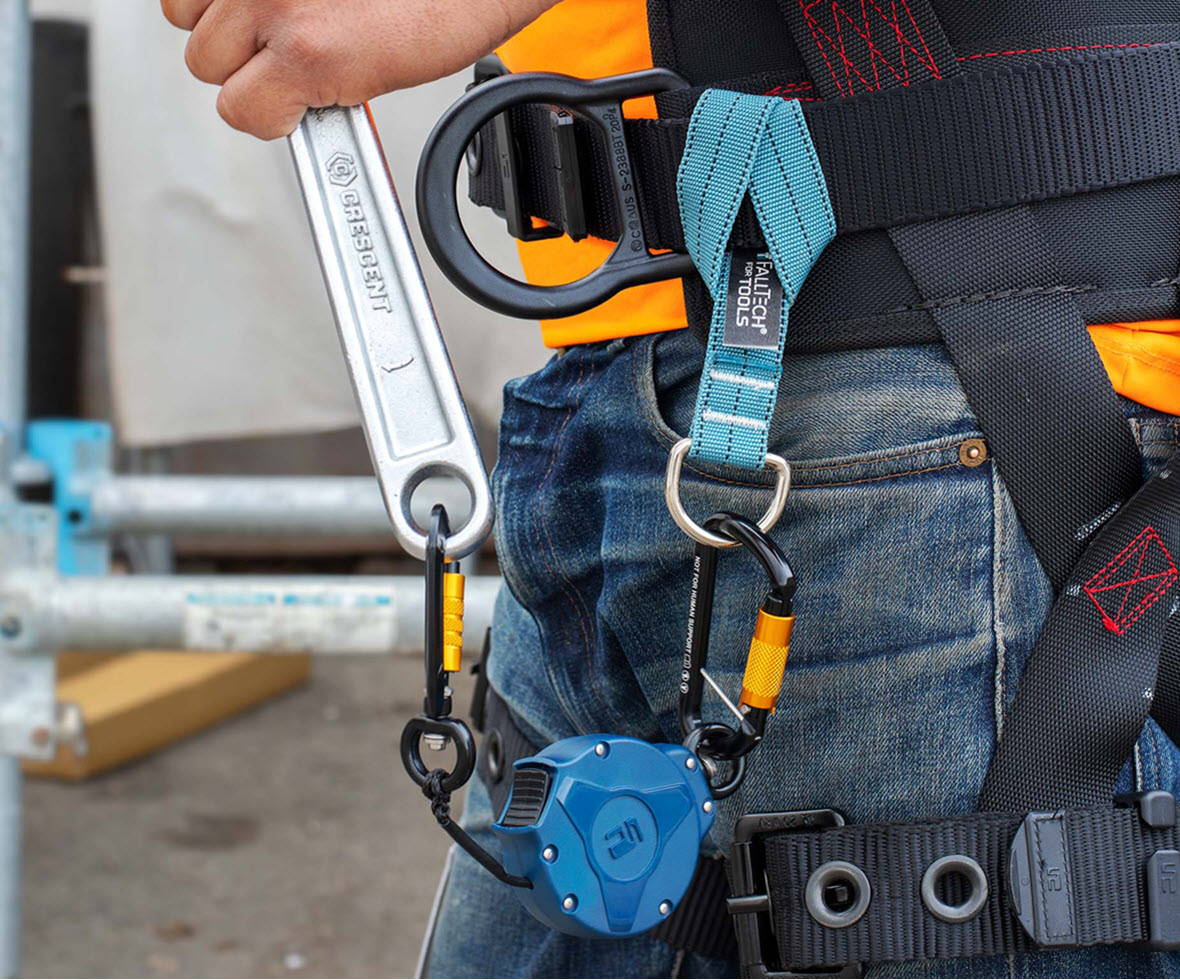 FallTech® offers tool tethering systems you can count on – with interchangeable solutions that are simple to install.
FALL PROTECTION IS ALL WE DO
Call us single-minded, but fall protection is our one and only passion. For us, making the workplace safer is everything - because what we do today saves lives tomorrow.
As workers move around your machines and facility, one wrong step can lead to disaster. Successfully preventing and arresting falls requires careful planning, the right equipment, and thorough training to ensure your team follows best practices. At FallTech, we partner with pulp & paper companies to give you the support and resources you need to build a comprehensive fall protection plan.
Fall protection doesn't stop with equipment, so neither do we. From consulting on the job to building custom solutions for your team, we are here to help. You will always be able to talk to an expert, not just someone manning the lines. Your workers' lives depend on the decisions you make, so at FallTech, your safety is our top priority.
Workplace safety isn't something that can wait or be left to chance. Let FallTech be your go-to for all of your fall protection needs.
Submit the form above or click your Regional Sales Manager from the list on the right to get in touch today.