GAINING AN EDGE ON SAFETY
Open voids, sharp structural steel, and Leading Edge conditions leave workers at great risk during the decking process. Taking a proactive approach to fall protection can mean the difference between safety and serious incidents.

YOU DON'T HAVE TO HANDLE FALL PROTECTION ALONE
It can be overwhelming to keep up with the hazards that change with each jobsite - not to mention the evolution of fall protection requirements and practices. Thankfully, you're not alone. The experts at FallTech work with companies every day, consulting on their fall hazard mitigation plans and offering suggestions to improve them. By reaching out through the form below, you can speak with your regional fall protection expert and get help with your fall protection challenges.
Through consultations, products, training, and support, FallTech endeavors to improve workplace safety. Find the solutions you need with a fall protection consult today.
During your consultation, you can get help with:
Specific jobsite applications

Product recommendations
Fall clearance calculations
Training opportunities
And any other fall protection concerns
We're here to make your job easier, from answering questions to visiting your jobsite to give real-world advice. Our experts love a challenge; nothing is too hard for us to help with. Complete this form to initiate a consultation request with your local FallTech representative.
Our advanced patent pending features have set the standard for mobility, flexibility, and longevity. These key benefits have made the FT-Iron™ the iron worker's must-have harness for all day comfort; featuring lateral leg straps, a reinforced sub-pelvic strap, and a D-ring plate engineered to eliminate creep and slippage.
The new FT-R™ Class 2 Leading Edge 30' SRL engineered for those who require the optimal balance of compliance, safety, and worker efficiency when working at height.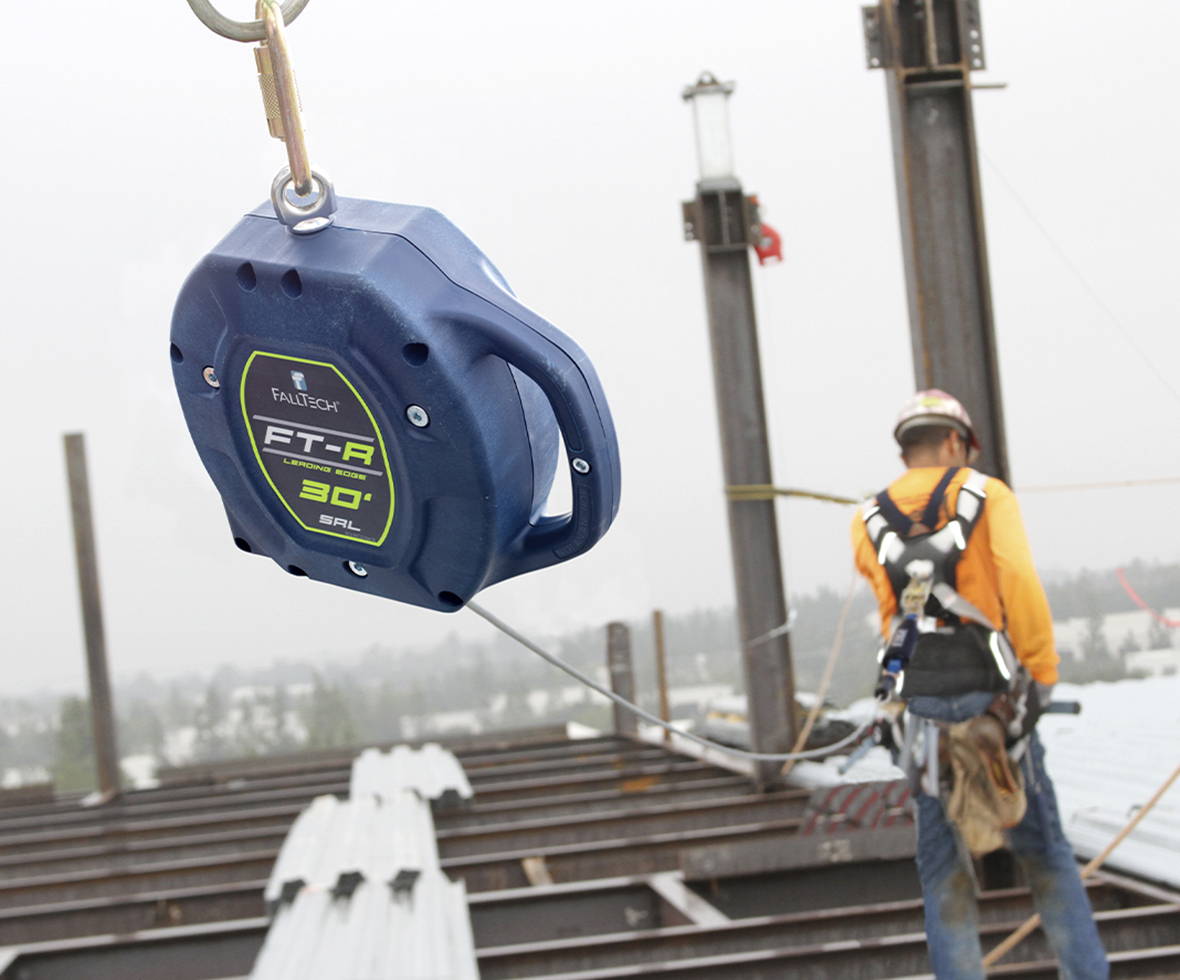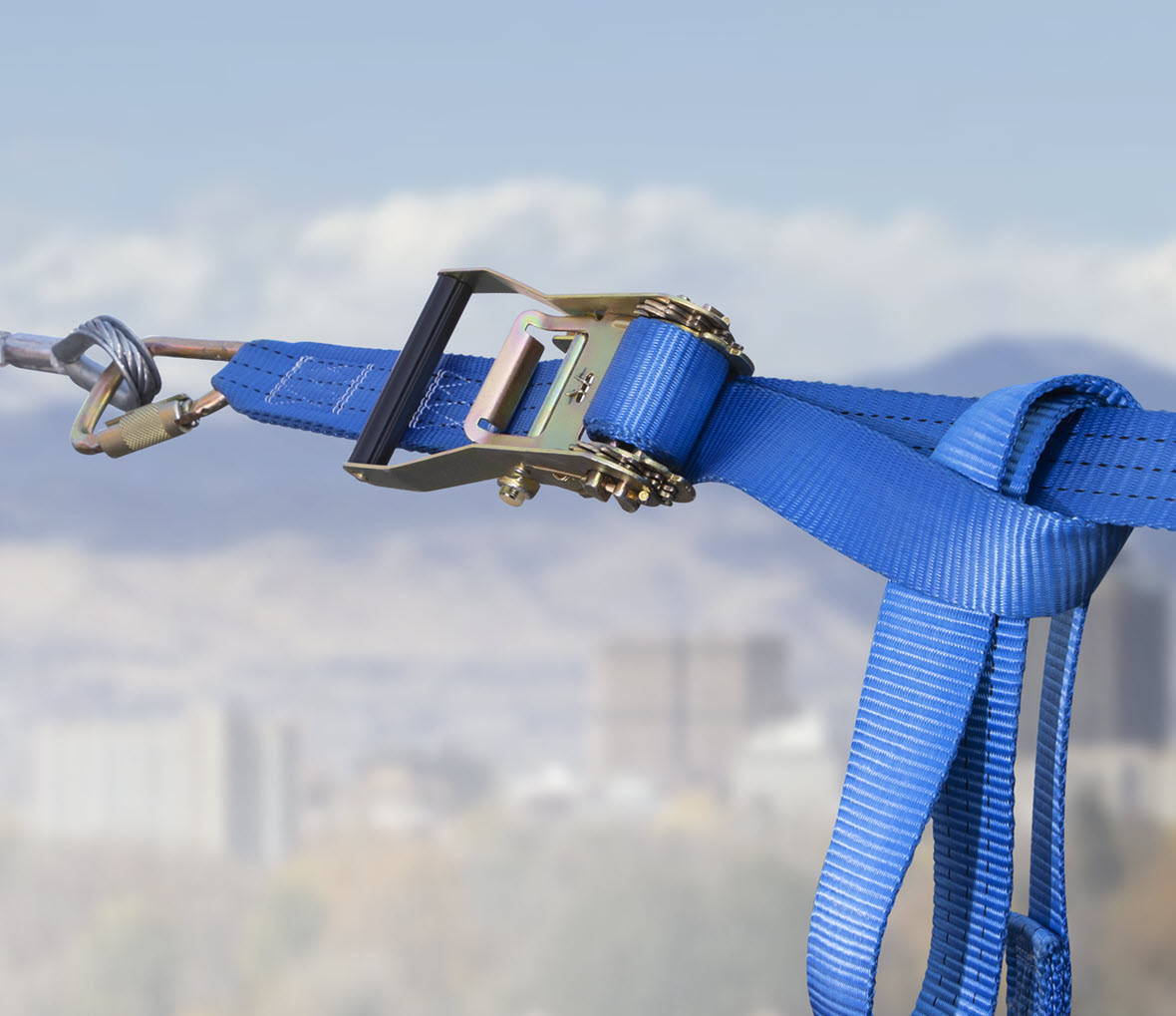 SteelGrip Plus™ Horizontal Lifeline Systems allows workers to effortlessly setup and take down a HLL system multiple times a day with the new ratchet strap tensioner reducing what once took many man hours down to mere minutes.
FALL PROTECTION IS ALL WE DO
Call us single-minded, but fall protection is our one and only passion. For us, making the workplace safer is everything - because what we do today saves lives tomorrow.
An effective metal decking fall protection system requires a thorough understanding of both common and rare hazards. No matter the design of the building or the stage of the project, you need confidence in the solutions you've chosen to protect your workers.
The experts at FallTech have the experience and knowledge to answer any questions you may have. We'll work directly with you to develop a safety system that meets compliance standards and protects workers from any falls. With us on your team, you can always know you've made the right decisions for your team and business.
When you have questions about applications, equipment serviceability, or any other fall protection concern, we are available to help. Stop dealing with customer service reps and connect directly with an industry expert.
Submit the form above or click your Regional Sales Manager from the list on the right to get in touch today.