ADDING SAFETY TO THE MIX
Is your fall protection plan out of compliance and putting your workers at risk without your even knowing it? Get the assistance you need for your confusion-free mitigation plan.

YOU DON'T HAVE TO HANDLE FALL PROTECTION ALONE
From bent-plate to pan deck access holes, the steel edges on a concrete job can cut a device's line-constituent like a hot knife through butter. Recognizing the hazards is step one. But do you have the right plan and the right equipment to mitigate the hazard and keep your people safe?
The world of fall protection is constantly evolving, so our experts can help you strengthen your fall protection and fall hazard mitigation plan, answering all of your questions and helping you find the solution that works for your unique needs.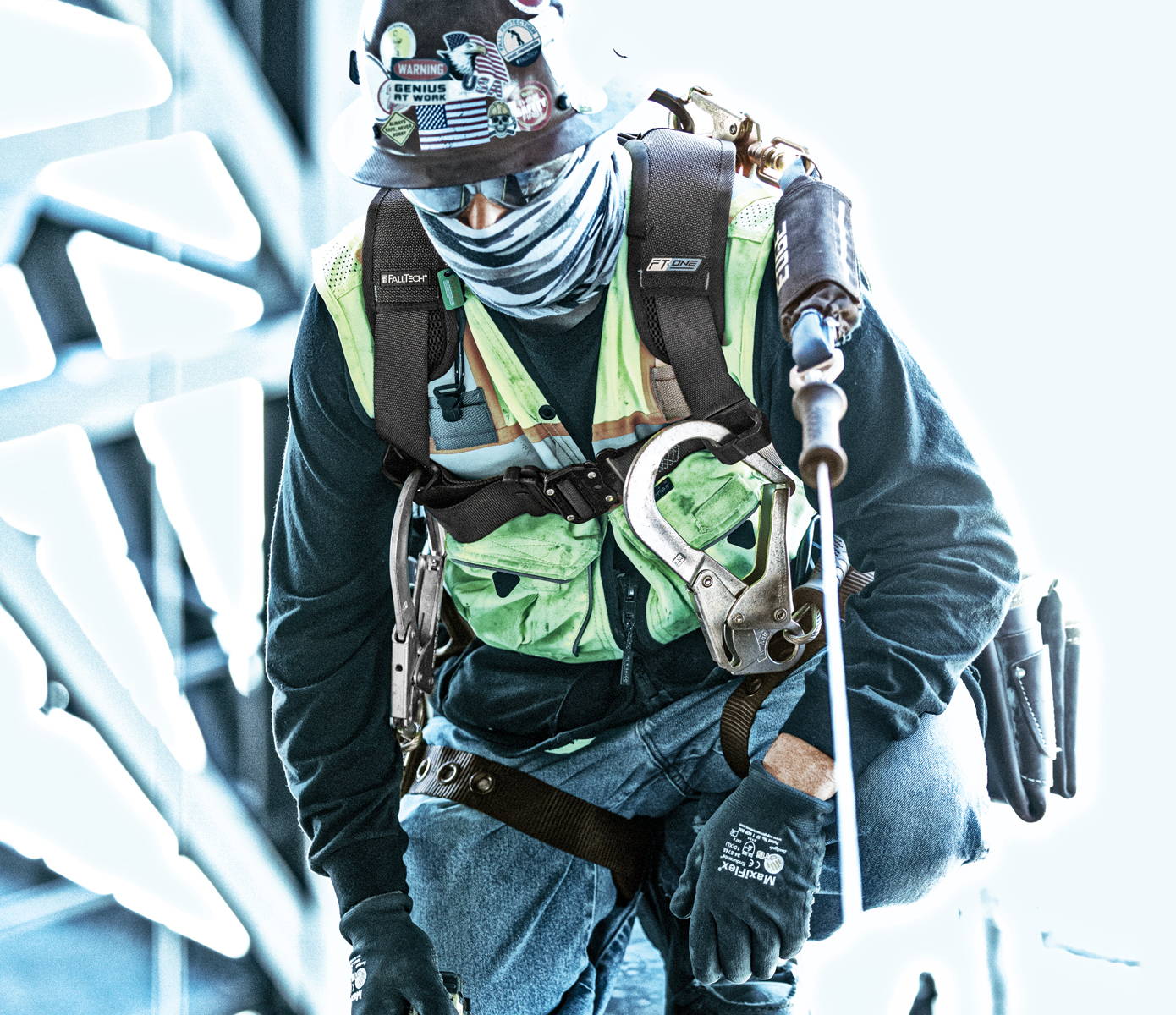 The FT-One™ is THE premium full body harness that delivers the ultimate in performance without restricting the way you work - ergonomic comfort, lightweight, and infinite adjustability, all in one state-of-the-art harness.
The new FT-R™ Class 2 Leading Edge 30' SRL engineered for those who require the optimal balance of compliance, safety, and worker efficiency when working at height.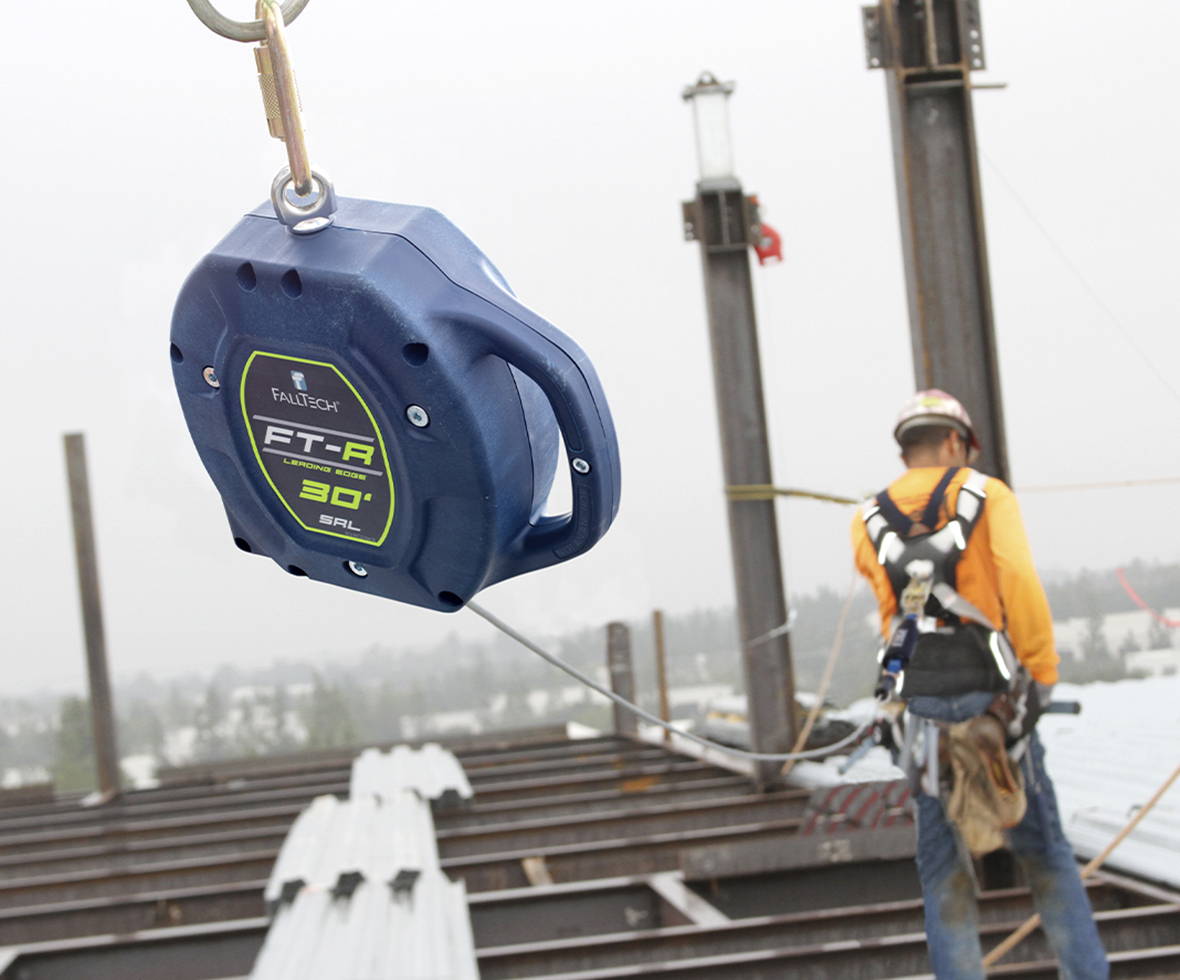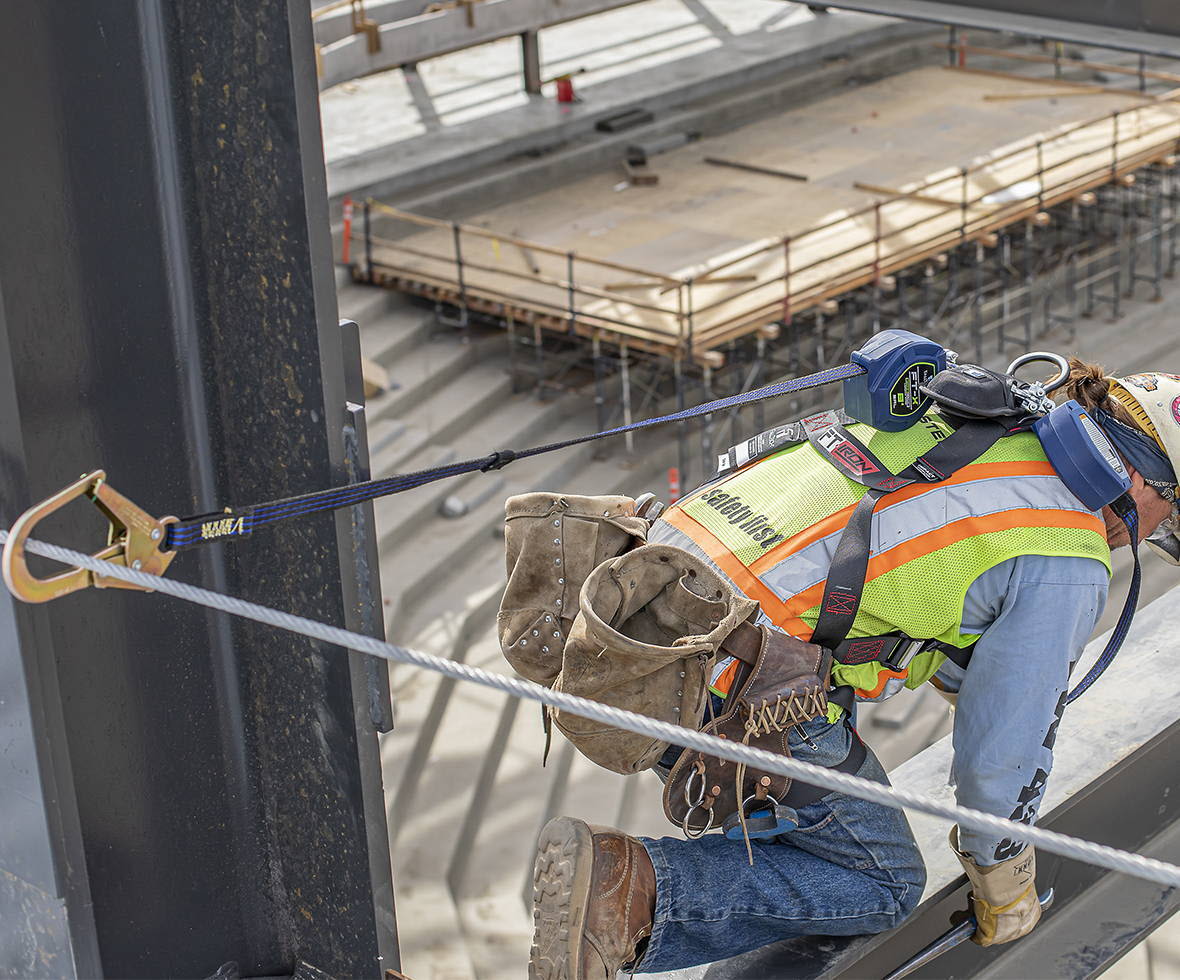 The 8' FT-X™ EdgeCore™ is a lightweight, comfortable leading edge personal SRL with a synthetic lifeline that meets ANSI Z359.14-2021 Class 2 leading edge standard and with first-ever field-replaceable retractables.
FALL PROTECTION IS ALL WE DO
Call us single-minded, but fall protection is our one and only passion. For us, making the workplace safer is everything - because what we do today saves lives tomorrow.
For those in the concrete foundation industry, this means creating fall protection plans that keep your workplace safe and compliant without disrupting your operations. Whether your workers are pouring a concrete deck or working with removable concrete forms, we will help you develop a solution that fits your priorities and challenges.
Working with FallTech for fall protection means gaining a trusted and competent safety partner. Our top concern is meeting your safety needs, through training, consulting, products, and support. You need to protect your workers while also fulfilling your responsibilities as a concrete contractor. With our experts, you can have total confidence in the fall protection system you build, even when you're not on the job.
Choose a partner who will take your call and help you get the job done safely.FallTech's experts are here for you. Submit the form above or click your Regional Sales Manager from the list on the right to get in touch today.